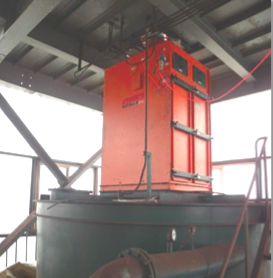 Silo Top Dust Collector Machine
The dust-laden gas enters the dust collector box from the air inlet, and the fine dust particles are blocked on the outer wall of the cloth bag due to the various effects of the cloth bag. The purified gas is discharged through the air outlet of the upper box of the cloth bag. As the use time increases, the dust adsorbed on the surface of the cloth bag increases, the air permeability of the cloth bag weakens, and the resistance of the dust collector increases continuously. In order to control the resistance of the dust collector within a limited range, the pulse controller sends a signal to open the electromagnetic pulse valve in sequence, so that the compressed air in the air bag is sprayed from the nozzle holes of the spray pipe to the corresponding venturi (called a primary valve). When the high-speed airflow passes through the venturi tube, the surrounding air (called the secondary air) which is several times larger than the primary air is induced into the filter cartridge, causing rapid expansion between the cloth bags. The cloth bag shrinks sharply again, so that the dust accumulated on the outer wall of the cloth bag is quilted, and the falling dust enters the ash warehouse.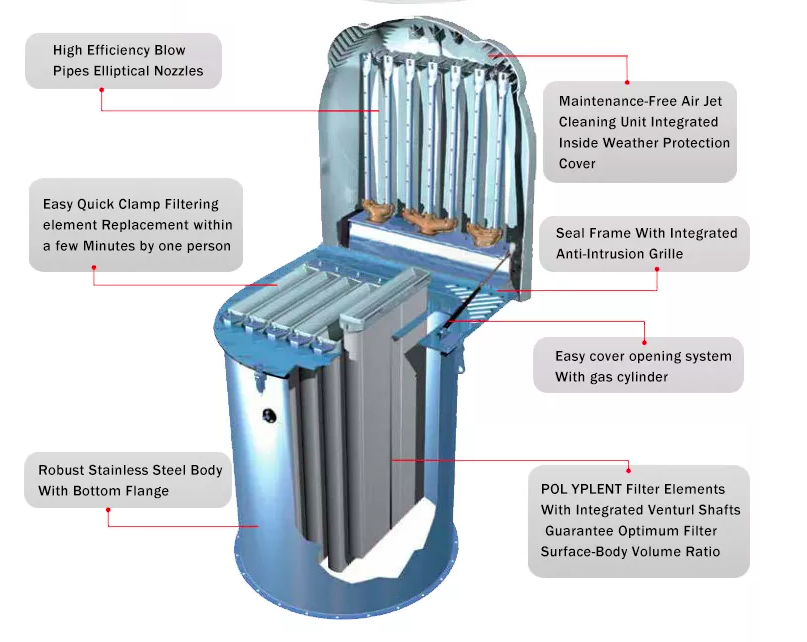 The silo roof dust collector is a single dust removal equipment with an automatic ash cleaning structure. It is a kind of dust removal equipment for non-fibrous dry dust or recycling dry powder in the process flow.