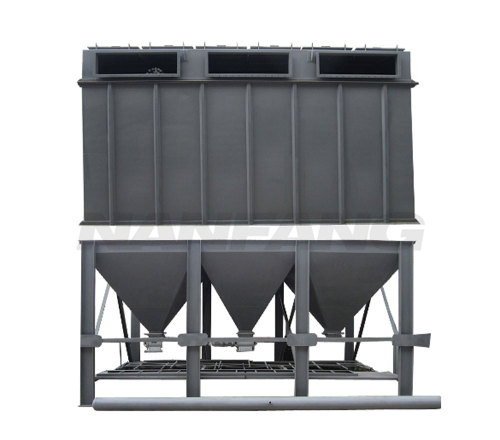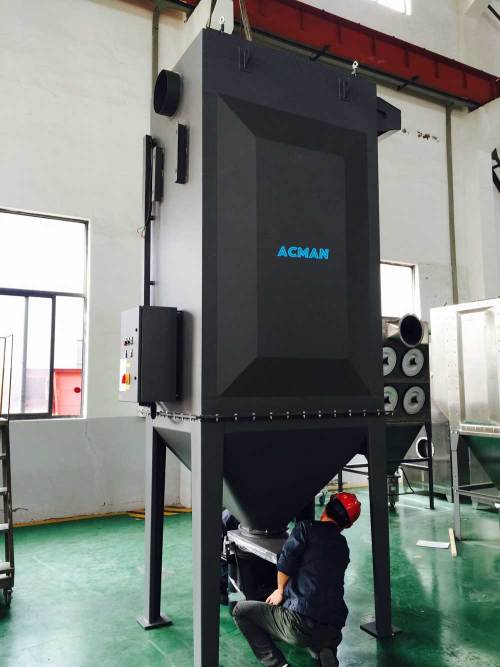 DMC Pulse-jet Baghouse Dust Collector Bag Filter Dust Collector System-Filter Bags Dust Extractor
Description
DMC Pulse-jet Baghouse Dust Collector Bag Filter Dust Collector System-Filter Bags Dust Extractor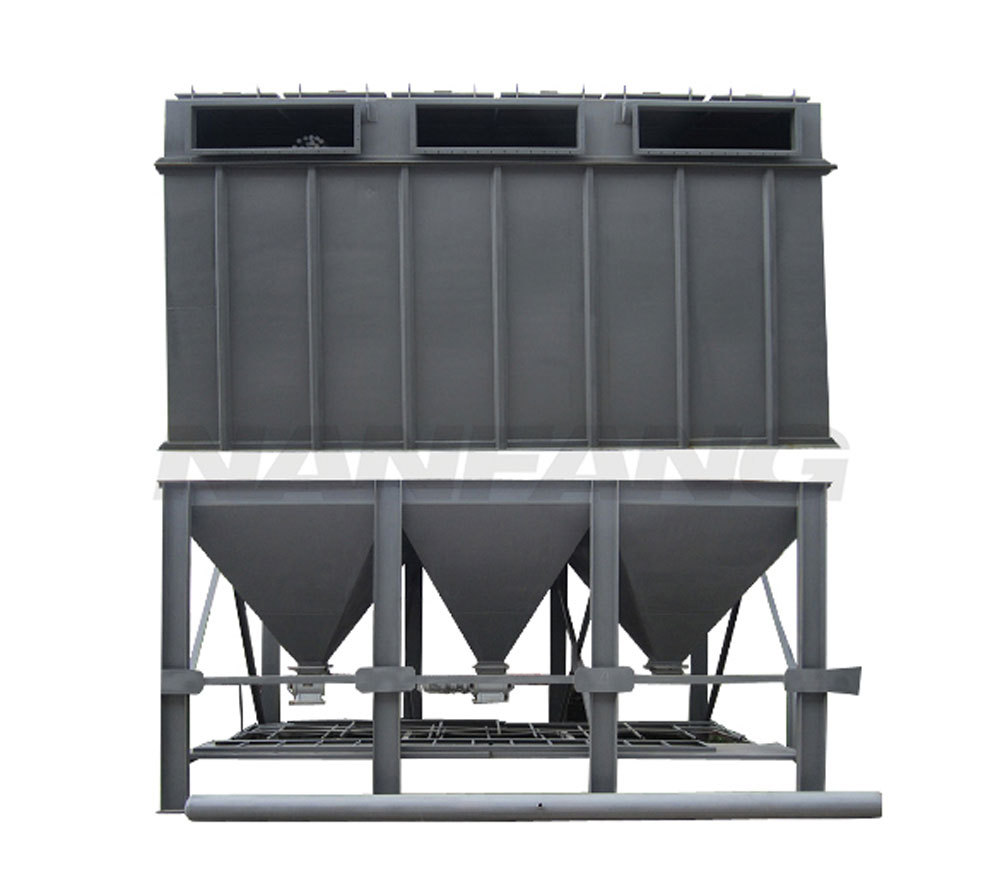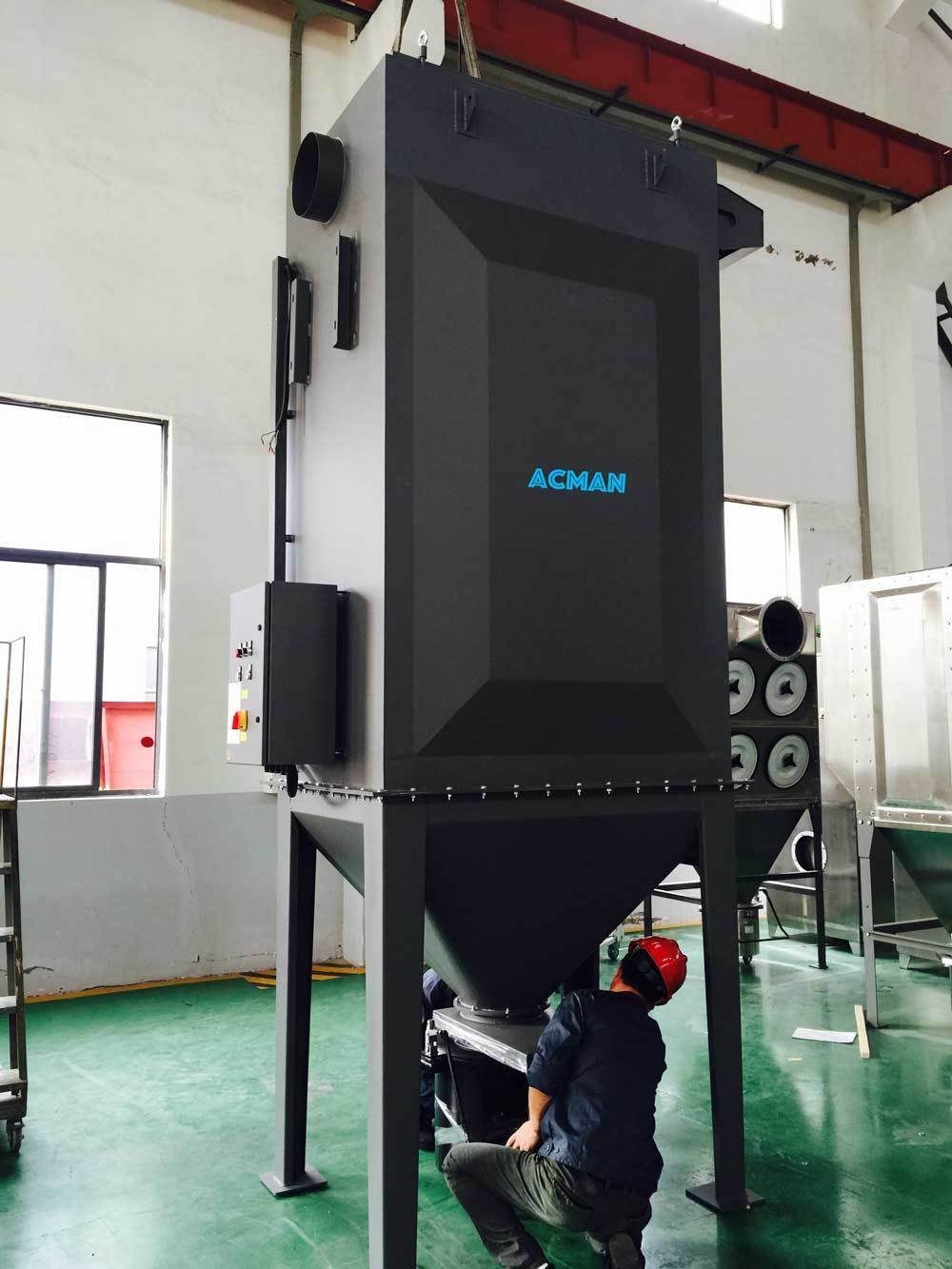 Cloth filter bags are the traditional filters in dust collection systems, because of its cheap and easy making characteristics and widely used in the industry.
DMC pulse bags filter makes the compressed air as the driving force for cleaning dust, the pulse injection organization releases the compressed air instantly and induces the secondary high-speed air into the filter bags to make the bags expand rapidly so as to shake off the dust and clean it. Series of the products. There are 24 bags. 36 bags. 48 bags, 60 bags. 72 bags. 84 bags. 96 bags.108bags.120bags.
How does Bag Filter Dust Collector Working?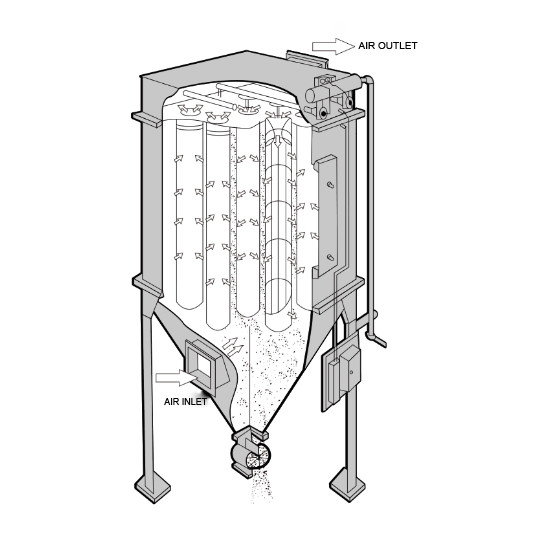 Bag Filter Dust Collector
Dust air enters cleaning trunk from the bottom of dust remover, Coarse dust particles fall into the dust cellar by its gravity: fine dust particles are attached on the surface of the filter bag by various effects. Dust grows thicker as time goes by. resistance for dust remover rises. which decreases air volume to be processed. Dust attached on the surface of the filter bag has to be removed to keep the dust remover in an effective working state and make pressure loss remain within a certain range. In cleaning process. controller is required to give out orders to each electromagnetic pulse valve. In this condition. filter bag conducts sudden contraction-expansion-contraction in an instant. Pressure loss of the dust remover and dust air quantity remain almost unchanged during dust removing process. which is also an advanced feature of pulsate bag dust remover.
Chemistry industry. pharmaceutical industry. food processing. glass. quartz. ceramic clay. carbon materials. mechanical processing. building materials and abrasive materials.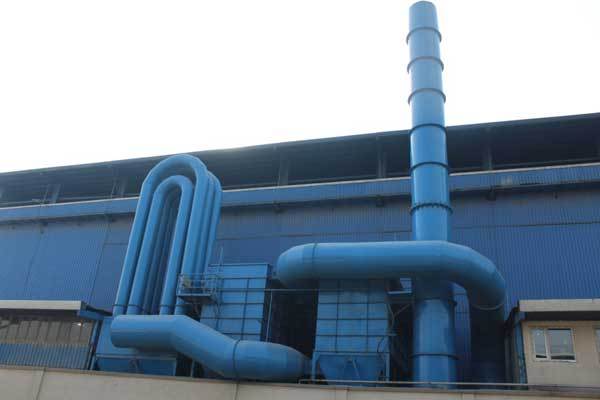 Intermediate frequency furnace
Our customer need intermediate frequency furnace dust collection system.

Because of the high temperature of the fume, some dust collectors like cartridge dust collector can not sustain this working condition.
Also the airflow is so big that some dust collector's making cost is high.
The bag type dust collector is cheap and the fiber glass filter could sustain high temperature.