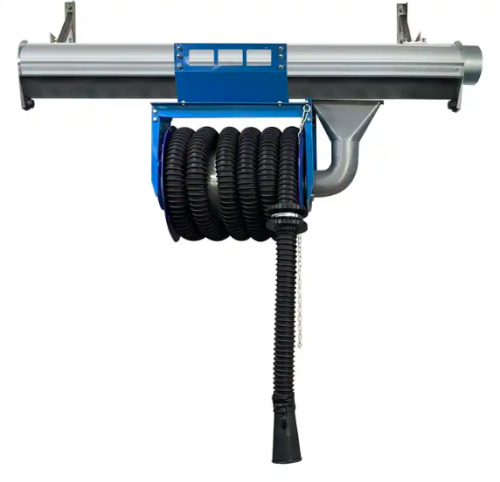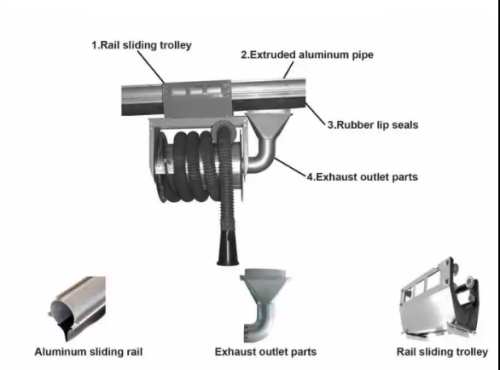 Sliding Rail Vehicle Exhaust Extraction System, Rail Hose Reel Vehicle Exhaust System
Model

Exhaust Rail Systems for stationary
Description
Sliding Rail Vehicle Exhaust Extraction System, Rail Hose Reel Vehicle Exhaust System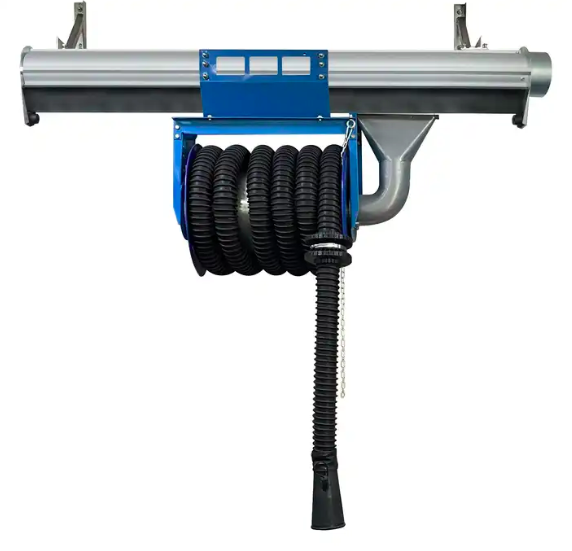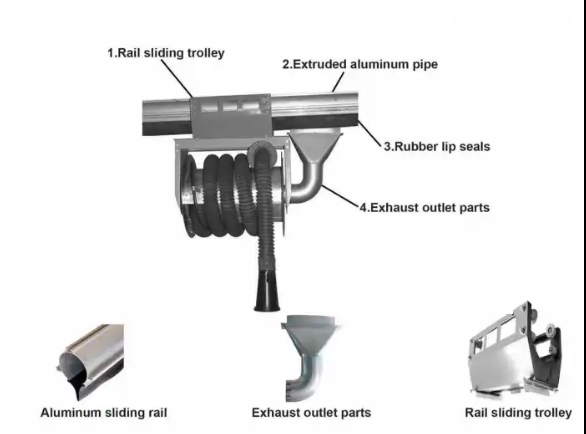 Whenever a vehicle engine needs to be run indoors, vehicle exhaust fumes need to be extracted. Removing vehicle exhaust keeps your employees and facilities safe, clean and healthy.

Vehicle exhaust emissions from a fuel engine can reach poison levels in only a matter of hours within a closed repair room. Continuous exposure to toxic and carcinogenic exhaust gas even at this low levels can lead to health problems over time. So, whenever there is a need to run combustion engine vehicles in closed buildings, such as in a vehicle work-shop or repair shops, there is a need for correct exhaust extraction system to keep employees healthy and instruments in good working condition.
By extracting the exhausted gas from your vehicle workshop it makes great environment for employees, machinery maintenance can be reduced.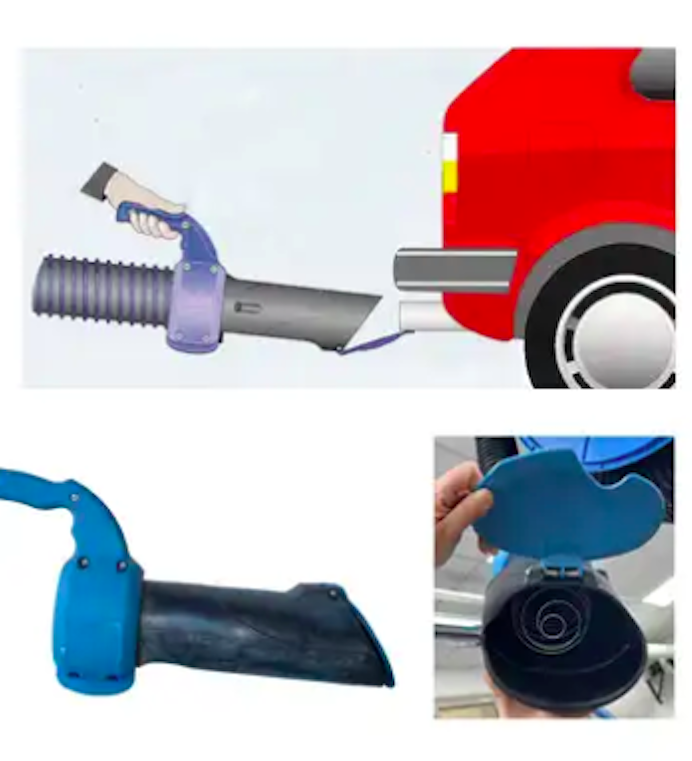 Car Exhaust Pipe Connection
Spring hose
reels
offer a flexible way of removing vehicle exhausts from vehicle shop or auto repair business shop.
Ceiling mounts
are the most scientific type of installation. They allow hoses to be free hanging and positioned anywhere in the shop. There are some times where you might benefit from mounting on a side wall or even utilizing a floor mount. Always be sure to account for your desired hose length when planning your vehicle exhaust extraction system setup.
Next content, we will show the installation types of the Spring Operated Hose Reels Exhaust System and show the connection nozzles below.
Options of the Hose Reel Devices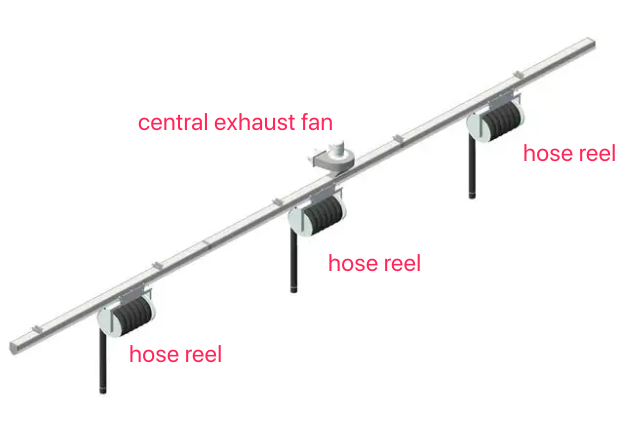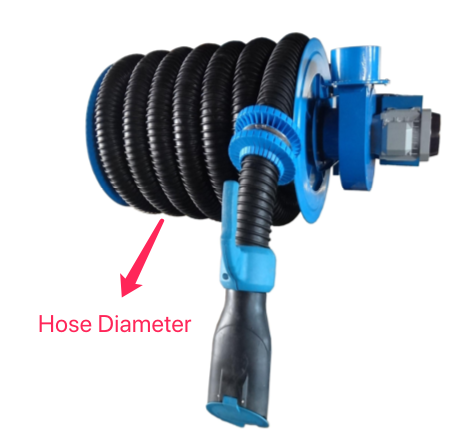 There are several hose diameter for choosing
1:Dia:
Φ
76mm, Rubber, 8 Meter;
2:
Dia:
Φ
102mm
Rubber, 8 Meter;
3:Dia:
Φ
127mm
Rubber, 8 Meter;
4:
Dia:
Φ
152mm
Rubber, 8 Meter;
5:
Dia:
Φ
200mm
Rubber, 8 Meter;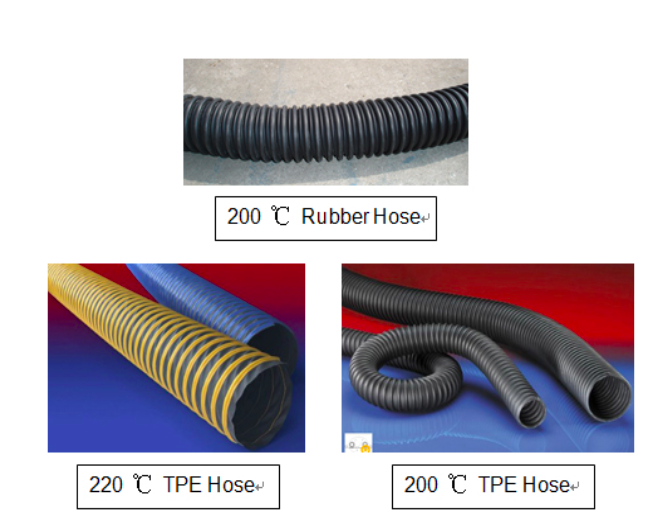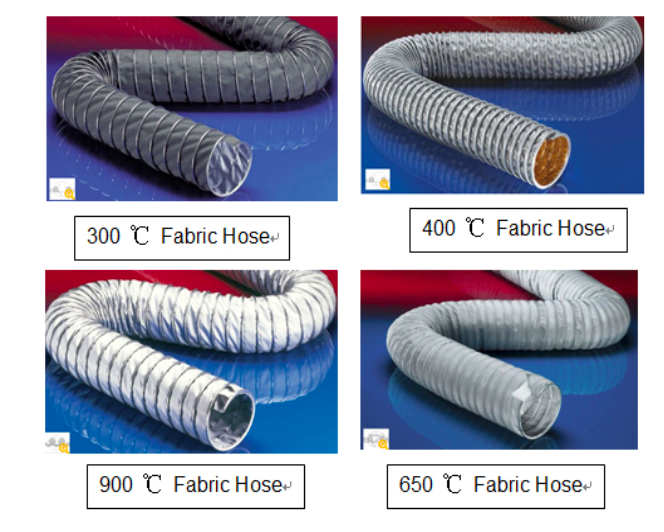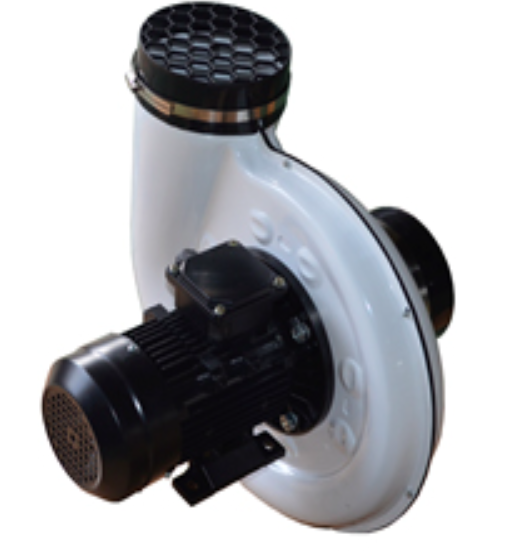 There are several Blower for choosing

1:0.55kw, 300m3/h, 1000pa;
2:
0.75kw
, 600m3/h, 1000pa;
3:1.
5kw
, 1000m3/h, 1200pa;
4:
2.2kw
, 2000m3/h, 1200pa;