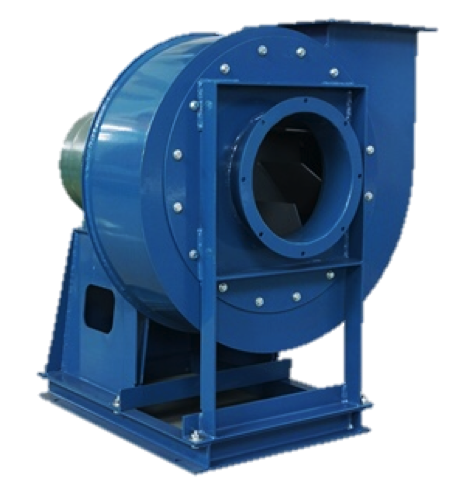 Low Pressure Centrifugal Blower For Ventilation System, Industrial Centrifugal Fan Manufacturer, Centrifugal Blower
Model

AM44 Centrifugal fan
Item specifics
Type

AM44 Low Pressure
Airflow Range

940-187120 m3/h
Pressure Range

300-4200 pa
Impeller Type

Backward Curved Impeller
Description
Low Pressure Centrifugal Blower For Ventilation System, Industrial Centrifugal Fan Manufacturer, Centrifugal Blower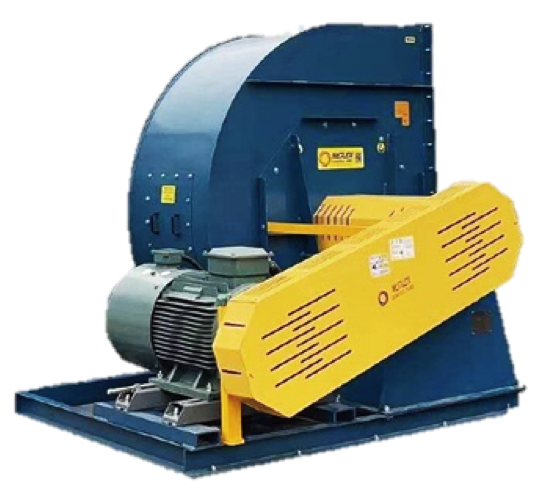 Main Basic Data For Choosing Centrifugal Blower
1: What is the application of the blower?
2: What is the airflow rate? Q: m3/h;
3: What is the static pressure or full pressure? Pa?
4: What is the temperature of the raw gas?
5: The air/gas is dust/fume/water contented?
6: What is the altitude of the installation place?
7: What is the power supply?
Main Body Types of the Industrial Centrifugal Fan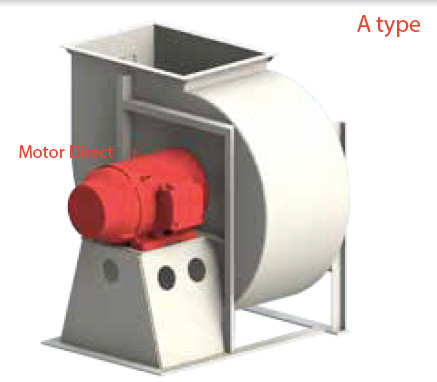 A Type: Motor Direct

Advantage
: Simple Structure,
No wearing parts;
Disadvantage: Not suitable for high temperature working conditions, when the power became larger than 55KW, we do not suggest to use the A type centrifugal fan, because the bearing can not sustain the heavy impeller.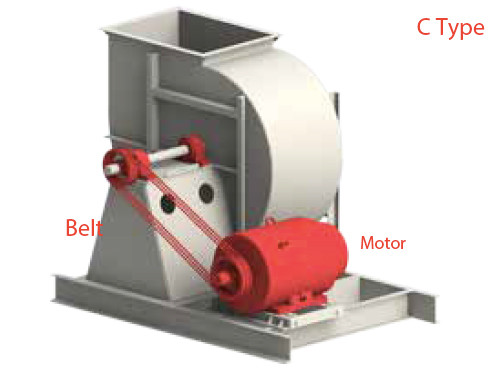 C Type: Belt Drive

Advantage:It is convenient to adjust the fan speed through the belt, we could choose the high efficiency working point,. The fan could used in high temperature working conditions.
Disadvantage: The belt itself has 3-7% efficiency loss. After working for a long time, the efficiency will decline. and it is equipped with bearing box, it is need adding lubricate oil and replace the belt.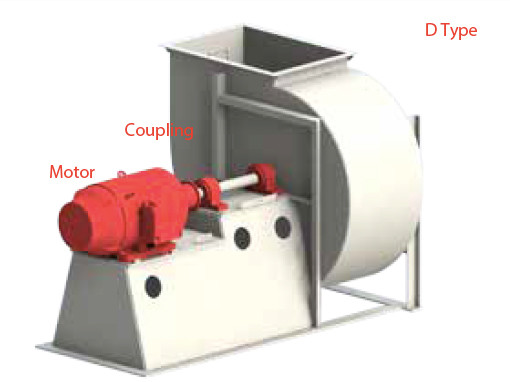 D Type: Motor+Coupling

Advantage: Widely applied in high power and high temperature working conditions; less wearing parts;
Disadvantage: High cost and high price.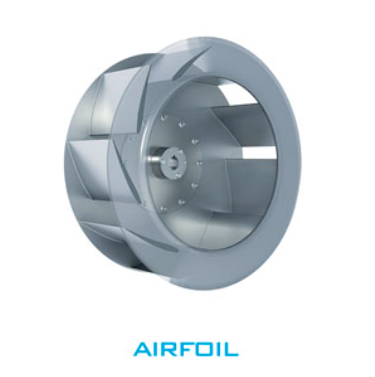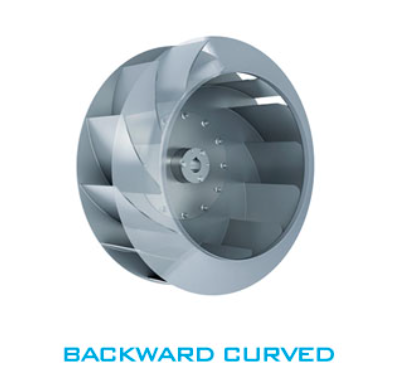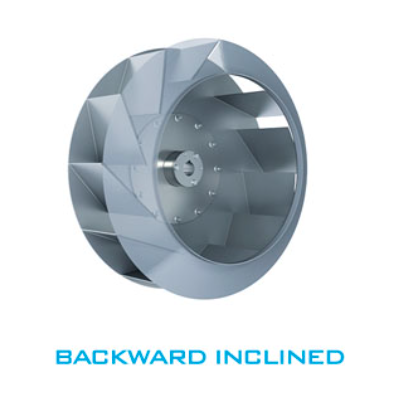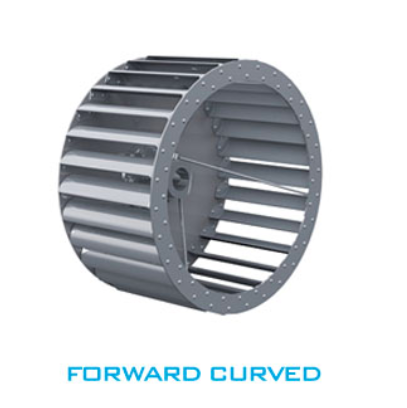 Airfoil Impeller:
Advantage:
High efficiency: Compared with traditional wind turbines, airfoil-type fans use wind energy more efficiently.
Backward Curved/Inclined Impeller:
Generally, it is an induced draft fan. The impeller hub and the impeller are not parallel. The impeller outlet angle is less than 90 degrees, which is a backward-inclined impeller, also called a backward impeller.
Advantages: The impeller has high structural strength and can be used in higher static pressure systems. The power curve has no overload, low noise, large air volume, wide high efficiency zone, high efficiency and no overload.
Disadvantages: Due to the fast running speed, the requirements for dynamic balance are relatively high, so larger shafts and bearings are required.
Forward Curved Impeller:
Generally for a blower, the impeller hub is parallel to the impeller edge. If the
impeller outlet angle is greater than 90 degrees, it is a forward-inclined impeller, also called a forward impeller.
Advantages: smaller shafts and bearings can be used, a wide operating range, and low cost.
Disadvantages: The shape of the performance curve may be parallel to the resistance curve, the blade structure is low in strength, and the rotation speed is low. When the system static pressure is reduced, it is likely to cause the motor to be overloaded
Industrial Centrifugal Fan's Directions
ROTATION VIEW FROM DRIVE SIDE R=Right Side


ROTATION VIEW FROM DRIVE SIDE L=Left Side


Technical Data for Basic Choosing
These technical data is based on air temperature: T=20
℃
AM44-800A: A means A type connection we mentioned in upper parts.
AM44-280A Centrifugal Fan Technical Data
AM44-315A Centrifugal Fan Technical Data
AM44-355A Centrifugal Fan Technical Data
AM44-440A/D Centrifugal Fan Technical Data
AM44-450A/D Centrifugal Fan Technical Data
AM44-500A/D Centrifugal Fan Technical Data
AM44-560A/D Centrifugal Fan Technical Data
AM44-630A/D Centrifugal Fan Technical Data
AM44-710A/D Centrifugal Fan Technical Data
AM44-800A/D Centrifugal Fan Technical Data
AM44-900A/D Centrifugal Fan Technical Data
AM44-1000A/D Centrifugal Fan Technical Data
AM44-1120D Centrifugal Fan Technical Data
AM44-1200D Centrifugal Fan Technical Data
AM44-1250D Centrifugal Fan Technical Data
AM44-1350D Centrifugal Fan Technical Data
AM44-1400D Centrifugal Fan Technical Data
AM44-1500D Centrifugal Fan Technical Data
AM44-1600D Centrifugal Fan Technical Data
AM44-1800D Centrifugal Fan Technical Data
AM44-2000D Centrifugal Fan Technical Data
AM44-280C Centrifugal Fan Technical Data

1

1

2

2

3

3

4

4

5

5

6

6

7

7

1

1

2

2

3

3