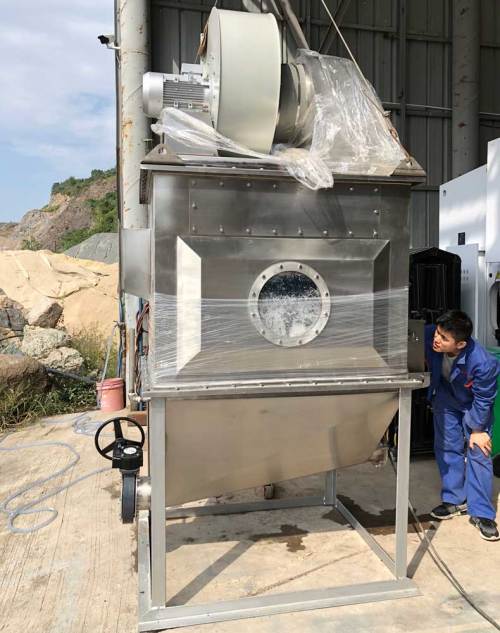 8000CBM Industrial Wet Scrubbing Machines Water Filter Dust Collector for Coating Granulation Lines
Description
8000CBM Industrial Wet Scrubbing Machines Water Filter Dust Collector for Coating Granulation Lines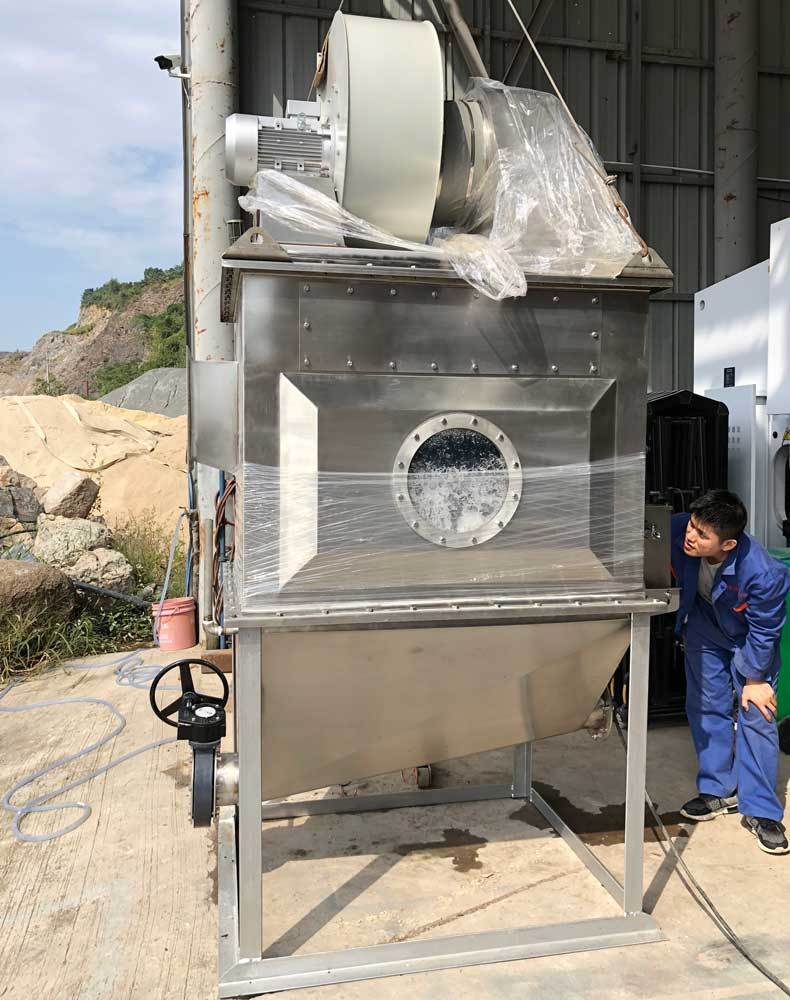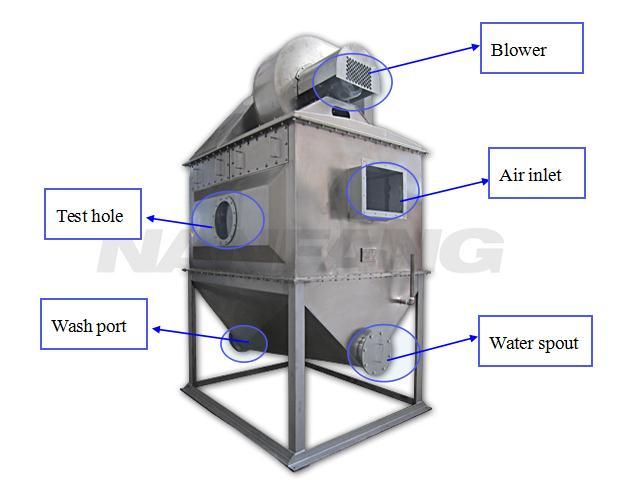 How does wet scrubber working?
Industrial dust explosions become a very
serious issue for industrial company, like metal working, chemical plants...wet dust collector became a safe and economic solution for special manufacturing plants.
It's widely used in pharmaceutical, metallurgy, chemical and power industries.
Wet scrubber for flammable dust(metal grinding, polishing, buffing, brazing)
water scrubbers for Thermal exhaust gas/hot steam vapor/hot gas
dust scrubber for hygroscopic dust(sugar rotary dryer, thermal-spray application
Watery dust remover for poisonous gas absorption, acid and alkali neutralization
air scrubber for pharmaceutical sensitization powder: penicillin, Pill Encapsulation
gas scrubber for odor absorption(VOCS treatments)...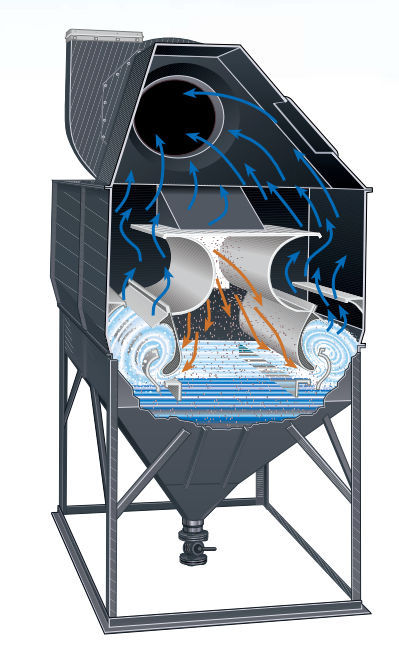 Safe Wet Dust Collector

wet dust collector is a specialist at capturing combustible and hazardous dusts from the special plant air:
The main power of this wet scrubber dust collector is the centrifugal fan. We also called it "wet centrifugal scrubber".
Do not need the pump and spray nozzles so that it do not need to concern the block of the water flow parts.
There is a water "throat" at the main body of the wet scrubber, the raw gas come into the machine. It will have two cascades to wash the contaminated air.
then the dust will settle down into the bottom of the wet scrubber machine.
Clean air will be extracted after mist eliminators filtration.
It also have water replenish tank to add water if it have some evaporation.
Application:
Flammable/explosive dust; poisonous dust; moisture dust; sticky dust, wear dust, Dusts with sparks; high-temperature dust...
Advantage:
1: Safe equipment for combustible or explosive dust;
2: High Efficiency: 99% @3um dusts;
3: Low maintenance cost: do not have pump;
4: Low Water Usage: only evaporation could cause the water reduce;
5: Capture-at-source for clean air;
6:
Automatic water feeding device, easy in maintenance;
7:
Low running resistance, low power consumption...
Disadvantage:

1: Need to dispose the waste water...

FRP scrubber tower VS ACMAN wet scrubber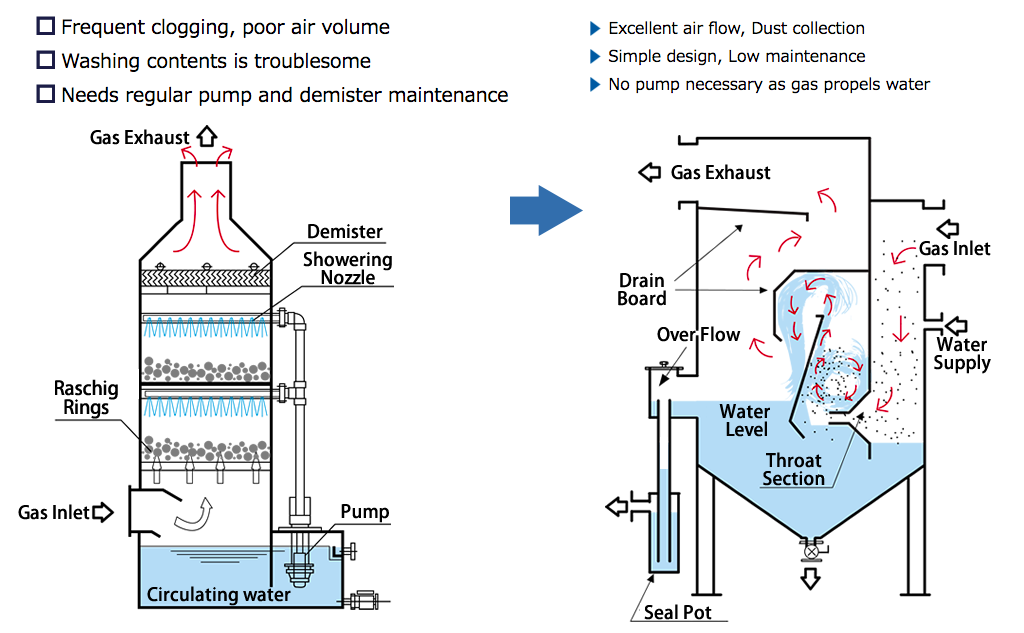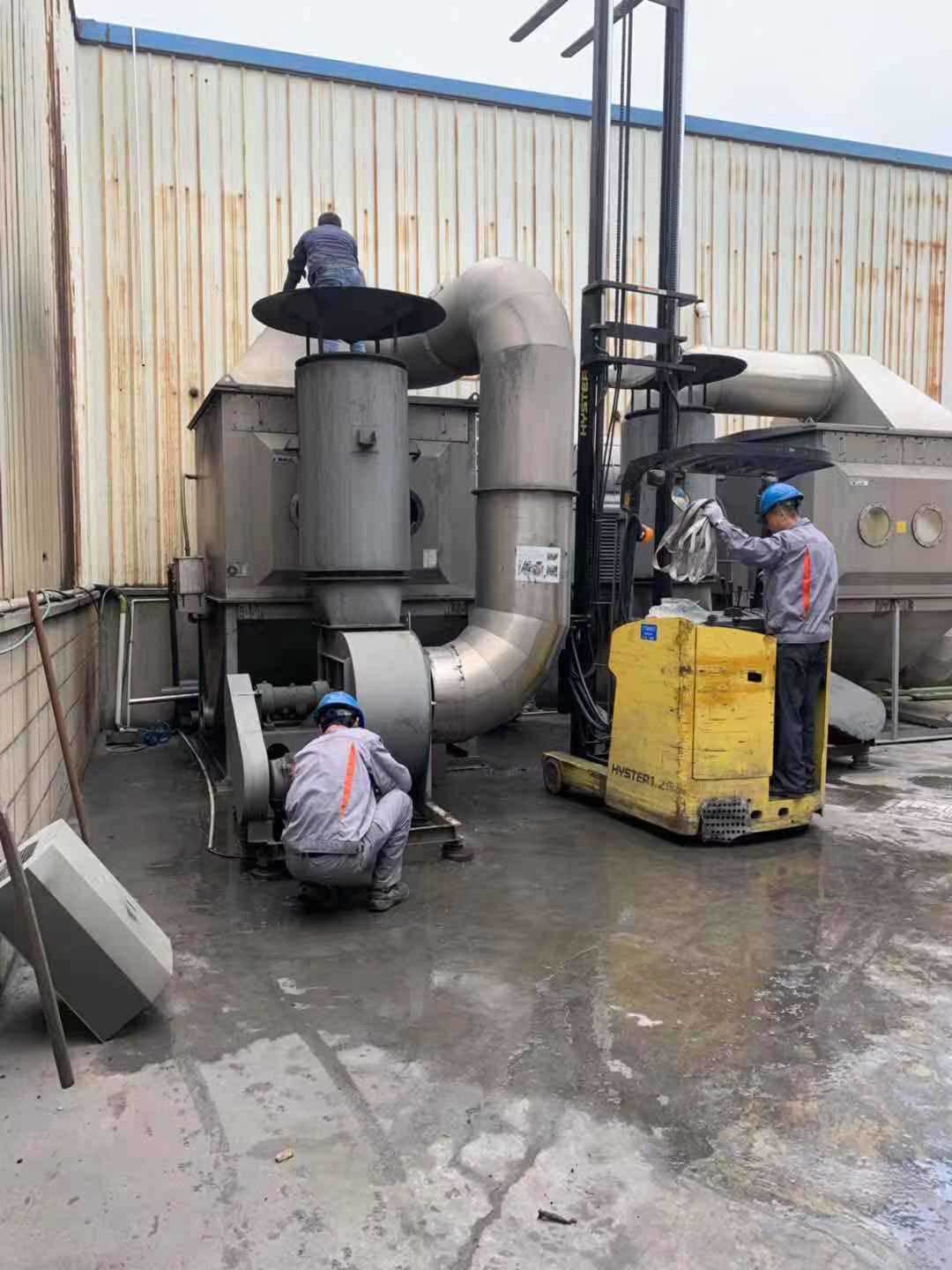 Industrial Wet Dust Collector for Metal Process

This industrial wet dust collector applicate for stainless steel 304 polishing and grinding process. their products are used in the fluid process, so the polishing requirements is so high.
One polishing and grinding station have two wheels: abrasion wheel and wool buffing wheel, the dust including the metal dust, also with the fibers and some polish grease, so the dry solution such as cartridge dust collection system or bag house filter is not suitable in this condition. the dry solution have risks of flammable.
We suggest customer to use wet scrubber, and each grinding station need 1000m3/h, they have 15 stations, so the airflow is 15000m3/h, the motor blower using variable frequency motor with VDF cabinet.
Also, the airflow balance for 15points need to concern.
Now, they had purchasing 22 sets wet dust collectors.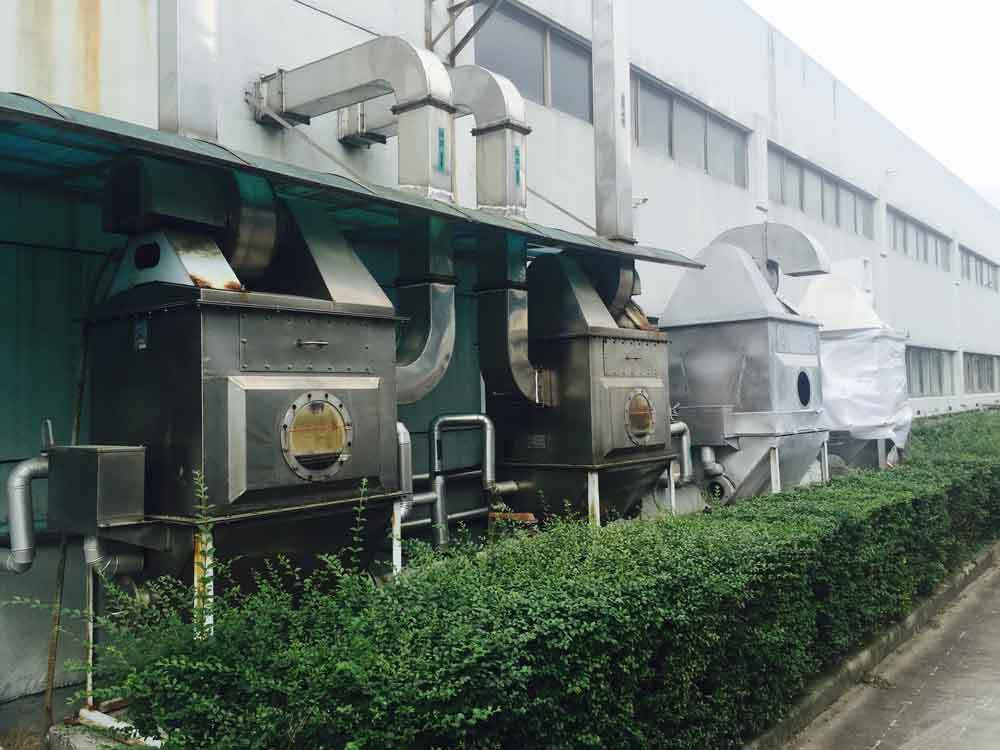 Wet Scrubber for Pharmaceutical Dust

In pharma industry, some high active drug dust, poison dust or sensitization dust need water as a filtration media to catch them.
So, our wet scrubber is suitable for this working process.
For example, Nanli Pharma and Xianju Pharma companies, they choose wet scrubber to catch the antibiotics dust, then use neutralizer to treat the contaminated water, then they pull the waste water to the sewage treatment plant to disposal it.
The equipments in the pictures are used for 10 years and working still continuously.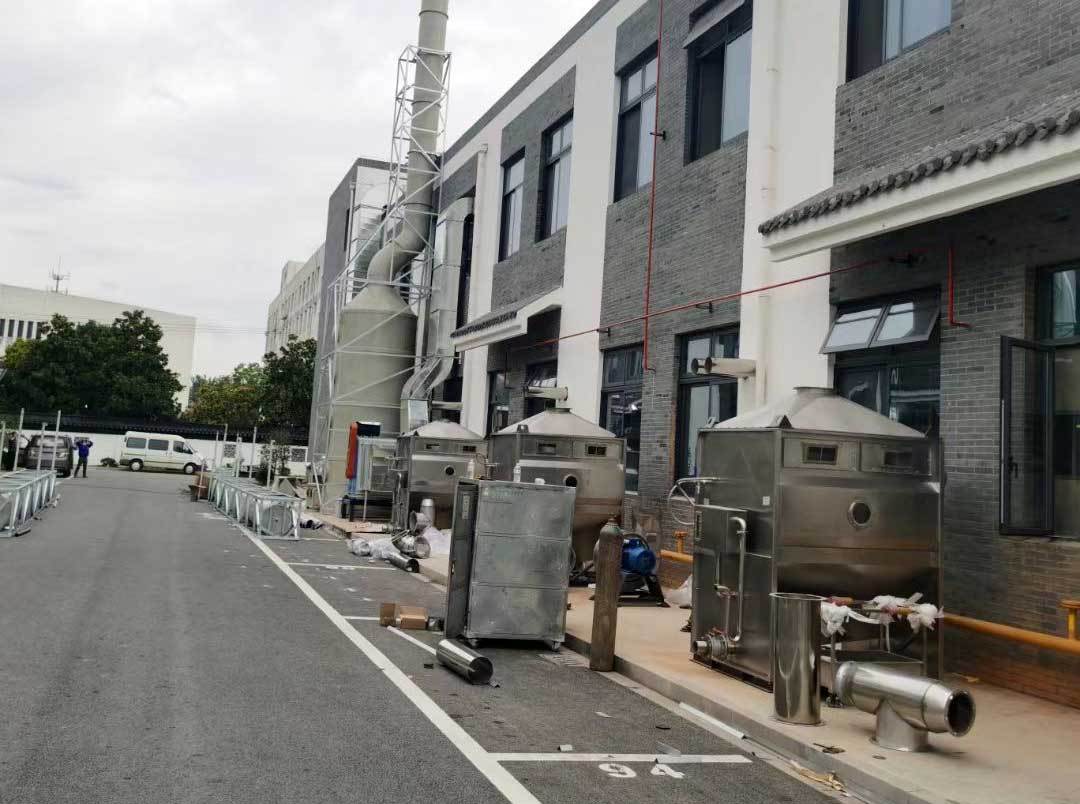 Wet Scrubber System for Coating Process and Granulation Line

Coating Machine or fluidized bed coating, as we all known, is difficult in dust collection. some dust may could use dry solution, but some special drugs coating material is so sticky, and the organic solvent have risks of explosion.
So, some customers have requirements of using wet scrubber for coating process.
The airflow sometimes 4000CMH, 6000CMH and 8000CMH.
The wet scrubber is use stainless steel materials.
CNC Grinding System-Vessel Head & Shell
This is a CNC vessel shell grinding system, the customer ask ACMAN for solve this machine's dust collection problem.
There are two tasks for this process: 1: the dust has the characteristics of wear; 2: The grinding head is flexible and movable. so we choose wet scrubber, and design a flexible hose and dust extraction hoods at the grinding head. based on "point to point" dust collection basics, we solved this problem perfectly.
Now, our Vietnam customer had bought 2 sets of our grinding wet scrubbers.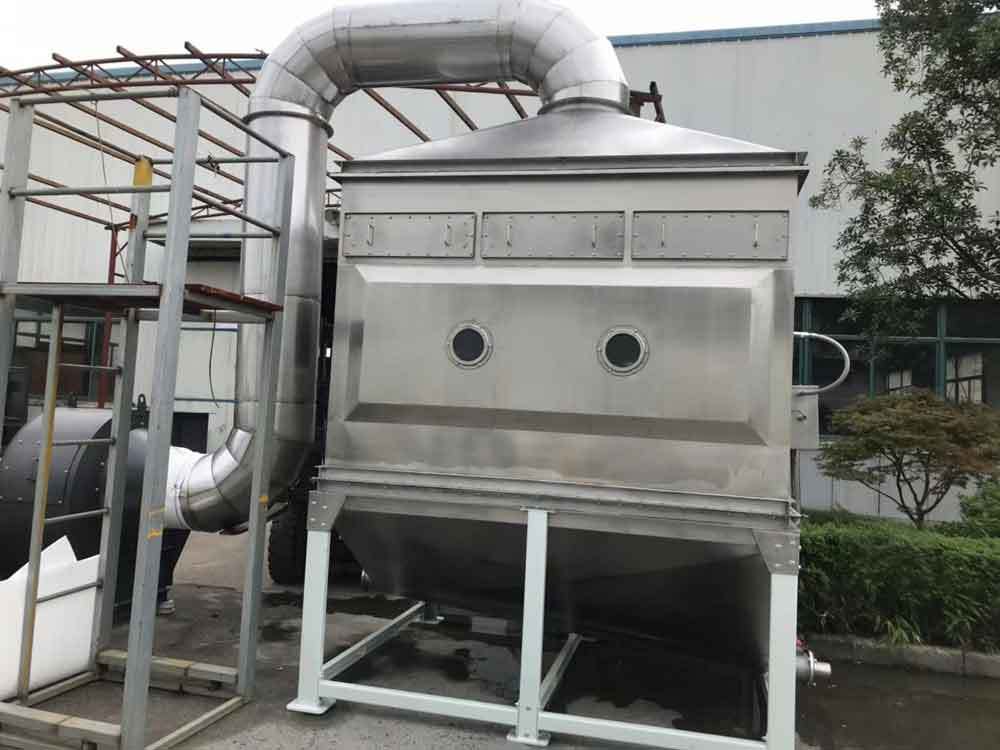 Perlite Powder Wet Scrubbing Machine
One of our Indonesia customer have a perlite mine. when pulverizing, sieving, packaging the perlite stone, there are have lot of dust. The workers are complain about the terrible atmosphere.
So, They need to solve this problem. because of the wear dust characteristics and its high concentration, the customer choose the wet solution for this working conditions.
After calculate the dust extraction hoods size and hight of the hoods, the airflow should about 20000m3/h, so our ZH-20 wet scrubber is suitable.
ACMAN process the CIF shipment for them.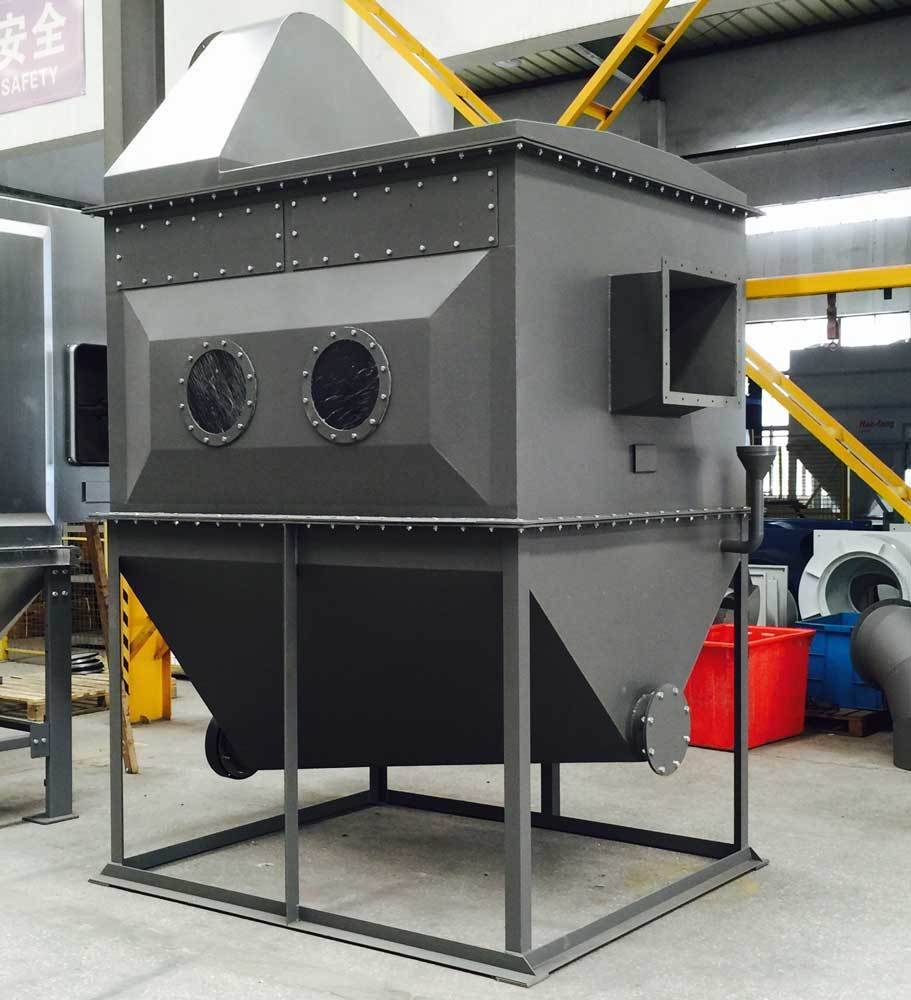 Boiler Wet Scrubber System for Particle Removal

Boilers like biomass boilers, coal boilers, natural gas boilers need wet exhaust system.
ACMAN's self-initiated wet scrubber is suitable for this process, because it do not have pumps and sprayers so that it do not have risk of blocking of dusts like pitch.
Some hot gas or acid gas could be captured by water, and neutralized powder could be added to disposal the waste water.
1 Tone boiler usually need 3000cmh airflow...
Ask ACMAN for more information about different boilers wet scrubbers choose.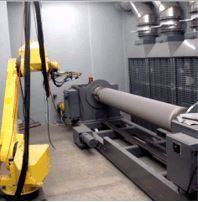 Wet Dust Collector for Thermal Spray
Thermal spray is a flame process for metal treatment.
So it has temperature and hot dust, wet scrubber do not scare of the hot metal dust.
In this condition, wet dust collector is the best choice and our customer highly recommend for this wet scrubber equipment.