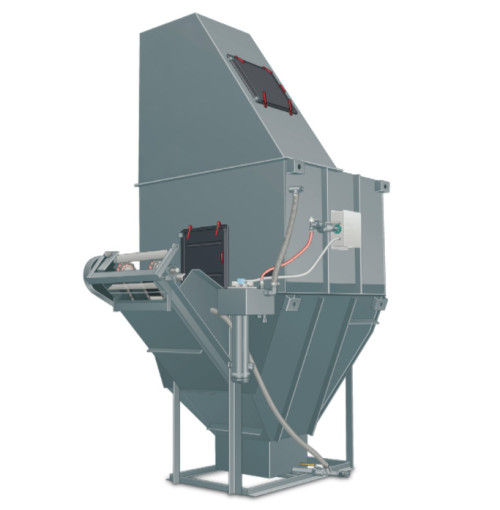 Rotoclone Type Wet Air Scrubber with Automatic Sludge Removal, Wet Gas Scrubber Wet Dust Collector
Model

Wet Scrubber Rotoclone
Description
Rotoclone Type Wet Air Scrubber with Automatic Sludge Removal, Wet Gas Scrubber Wet Dust Collector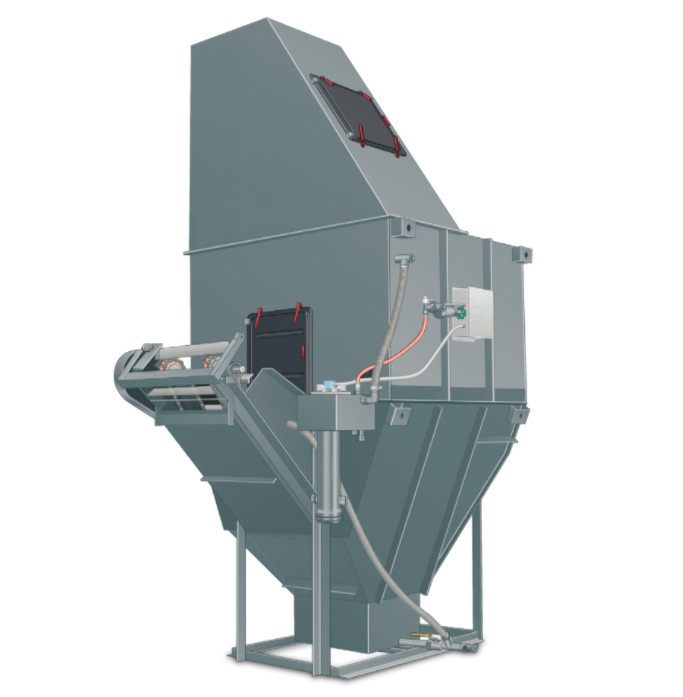 Wet Dust Collector
Wet scrubbers are used in the absorption and scrubbing of vapors or particulate waste that either can't normally be separated or are difficult to separate in dry operating systems.
The degree of separation is often higher with dry separators, but for combustible, moist, sticky or adhesive emissions, such as those generated during polishing or blasting, wet separation is the safer and more reliable option.
Advantage Part A- Automatic Sludge Removal System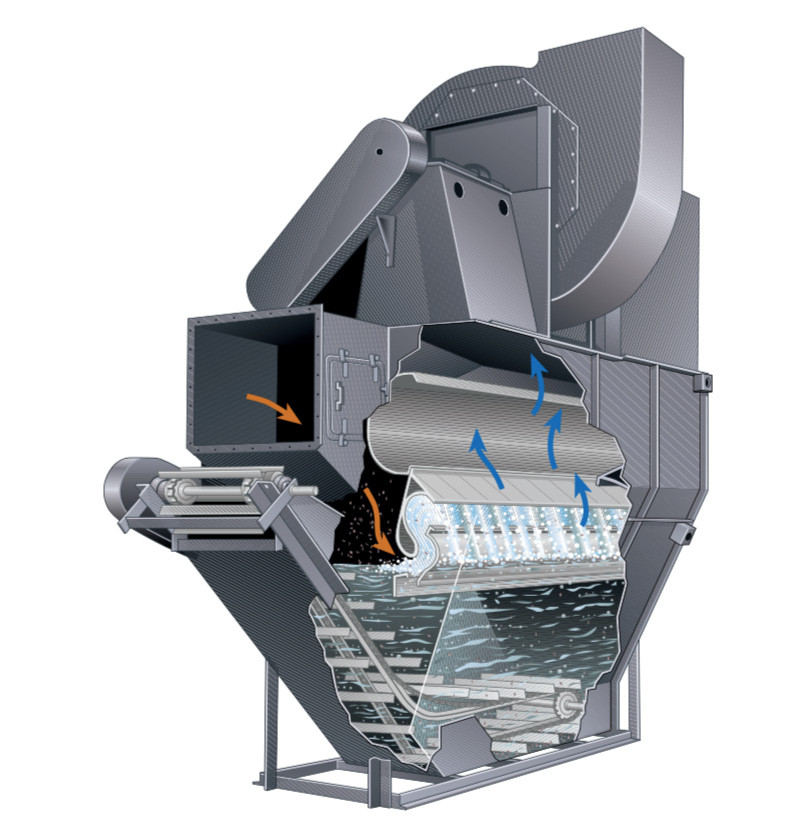 Sludge Removing is Necessary
This WET SCRUBBER is designed to reduce manual removal of collected material. It is recommended for moderate and heavy dust loads, for applications requiring continuous 24-hour service, and where manual removal of the sludge would be unreliable or cost prohibitive. Steep sides
in the hopper minimize material build-up, while the sludge ejector mechanism provides easy removal of collected material.
No WaterPump, No Spray Nozzle, No Blockage
Advantage Part B-Automatic Water Replenish System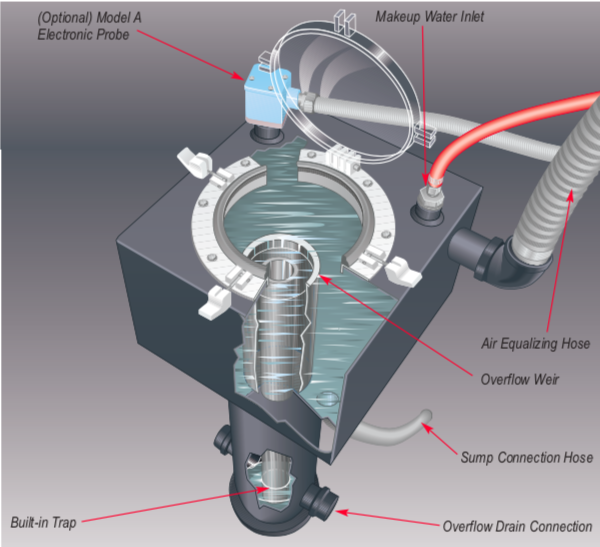 No Worry for the Water Over Or Less
Supply water make-up is required due to water losses from evaporation, dust removal, and that required at the overflow weir. The make-up water will maintain the appropriate water level by entering the RotoClone through the Water Level Control Box connection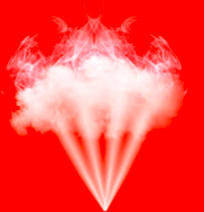 Steam
Garbage disposal equipment, die-casting machines, cutting equipment, paint sprayers, welding, freezers, EDM machines, paint removal equipment, electroplating, lead smelting equipment, galvanizing equipment, ingot casting equipment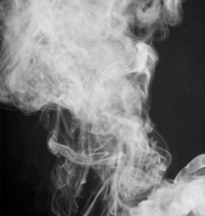 Fume
Welding, laser processing, furnaces and engine test stands, cut-off machines, quenching workshops, die-casting, holding furnaces, foundries, baking and glass melting processes, incinerators, fire protection devices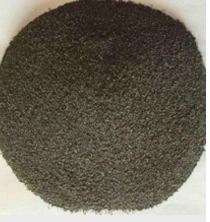 Aluminum Magnesium Alloy
Small amount of lubrication, spray production, cutting, deburring, brushing. Cutting, grinding, subsequent processes, forging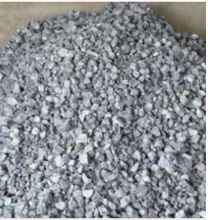 Al-M Alloy
Drilling, milling, rough milling, sawing, deburring, forming technology, scrap recycling technology
Fiber Dust
Fiber pile textile dust polishing, paper machines, waste separation, textile processing, food processing, waste recycling plants, insulation production, asbestos removal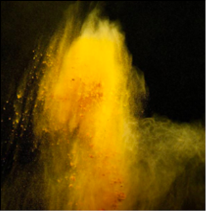 Sticky Dust
Pharma industry, food, animal feed, paint, plastic products, mold making. Production of printing presses, food processing, tires, chips, ceramic mixing stations, adhesives, grease stirring units, mixing and conveying units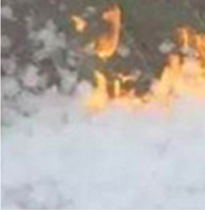 Oil Content Dust
Large kitchen, animal carcass processing, food processing and cleaning equipment, mixing station, biological filtration equipment, drug degreasing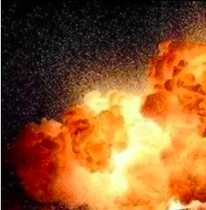 Flammable Explosive Dust
Polishing process after grinding process, jet machine, explosive production, waste recycling and drying equipment, food processing, printed circuit board production, brake detection equipment, power plant technology, minerals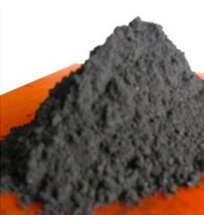 Carbon Dust
Bentonite filler, carbon black mixer, tire manufacturing, cement industry, minerals, electrode production, mold making, paint production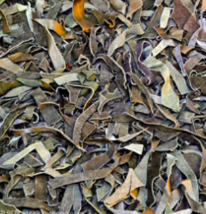 Leather, Rubber, Plastic
Shoe making from rubber, leather and plastic chips, tire rim retreading, plastic processing, film production, extrusion, model making, textile production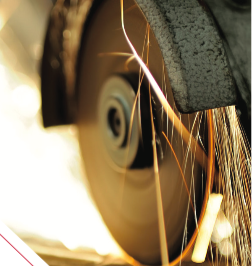 Metal Process Dust
Metal cutting, polishing, grinding,
shot blasting, sandblasting
thermal process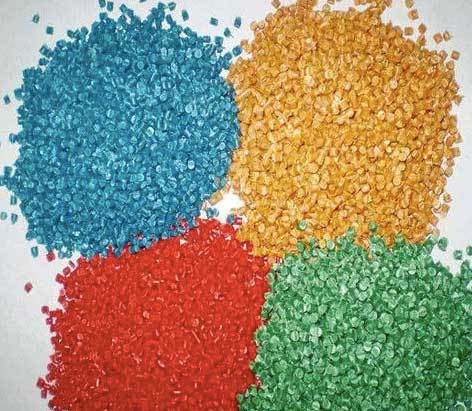 Fiber Glass or PE Coating
FBE coating metal grinding, fiber glass product cutting, polishing and spraying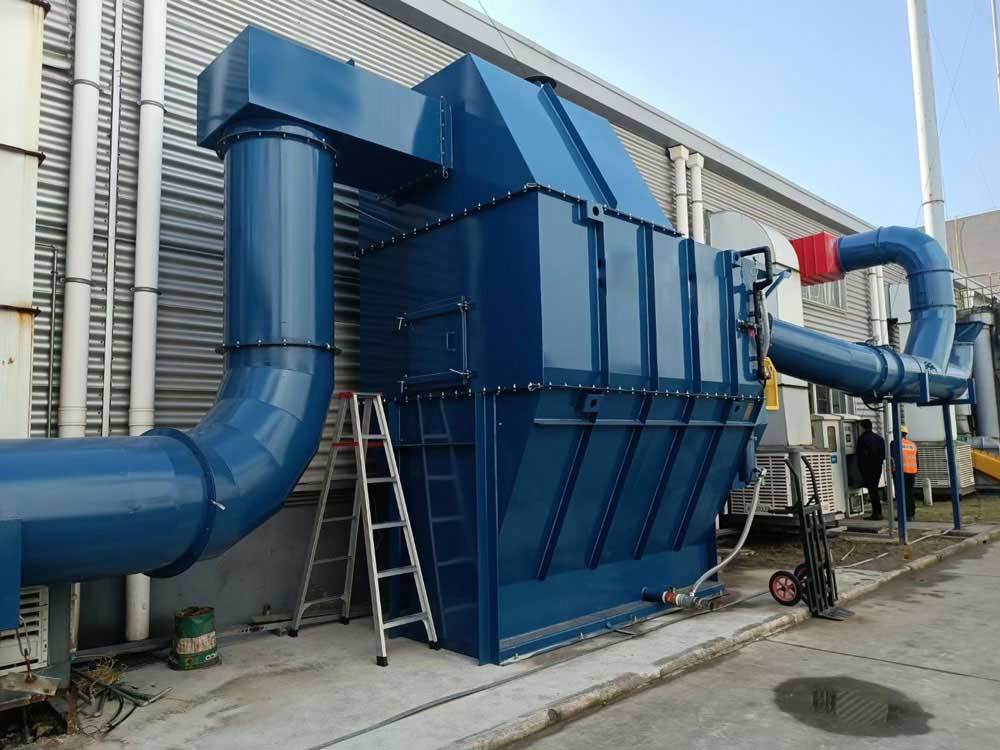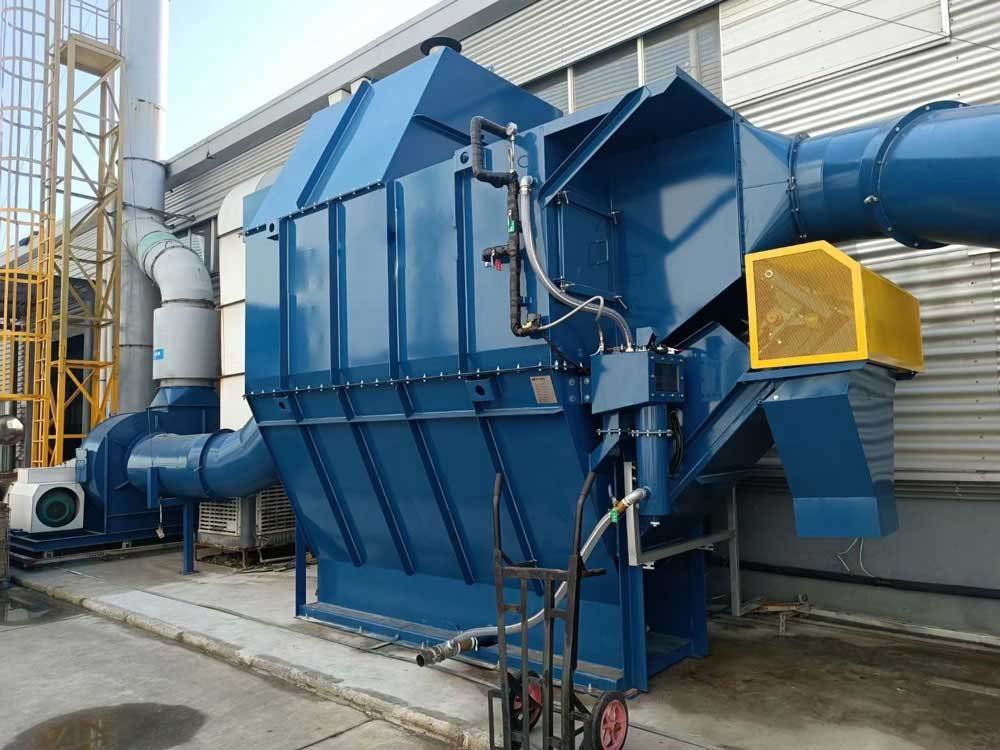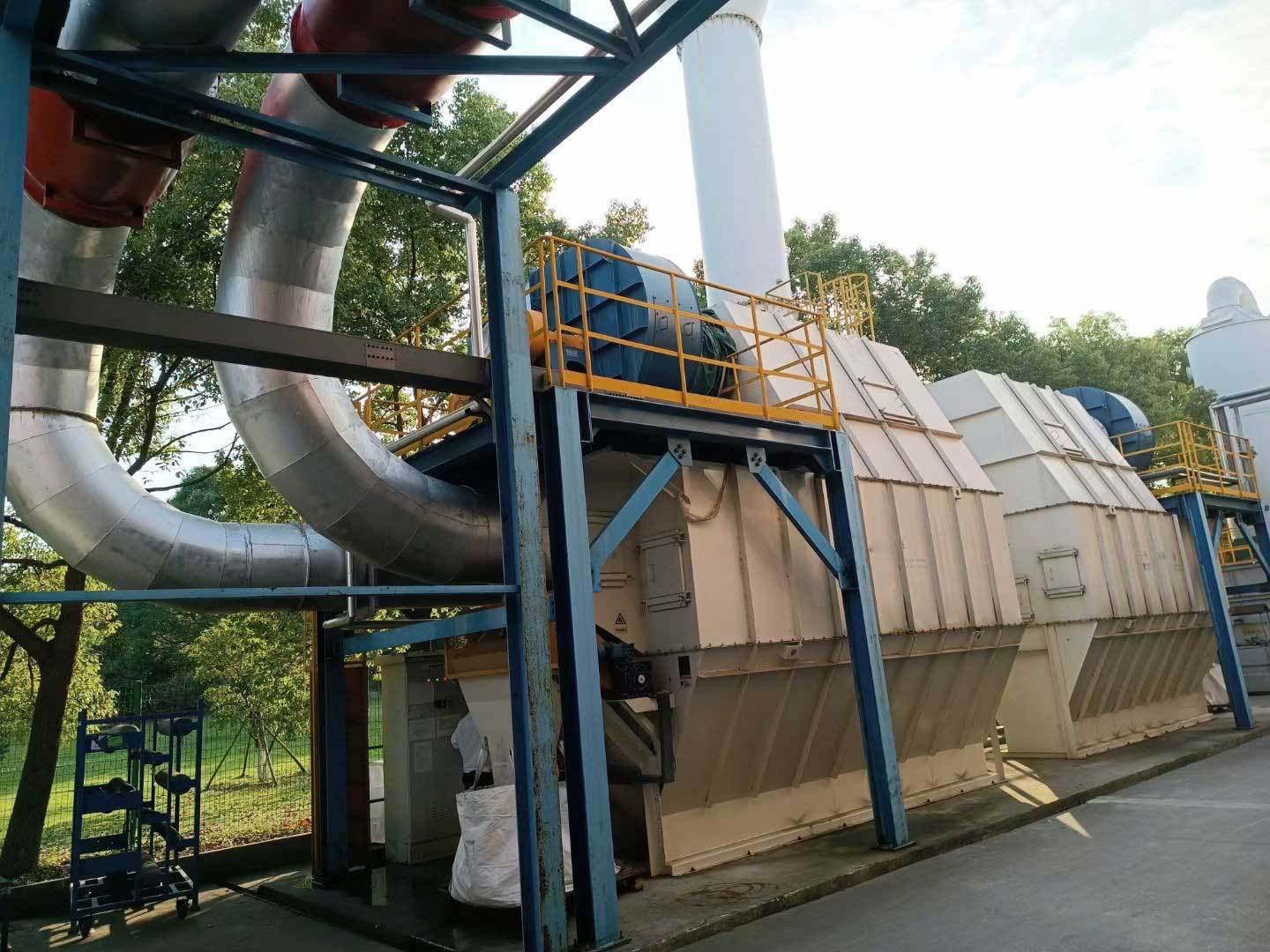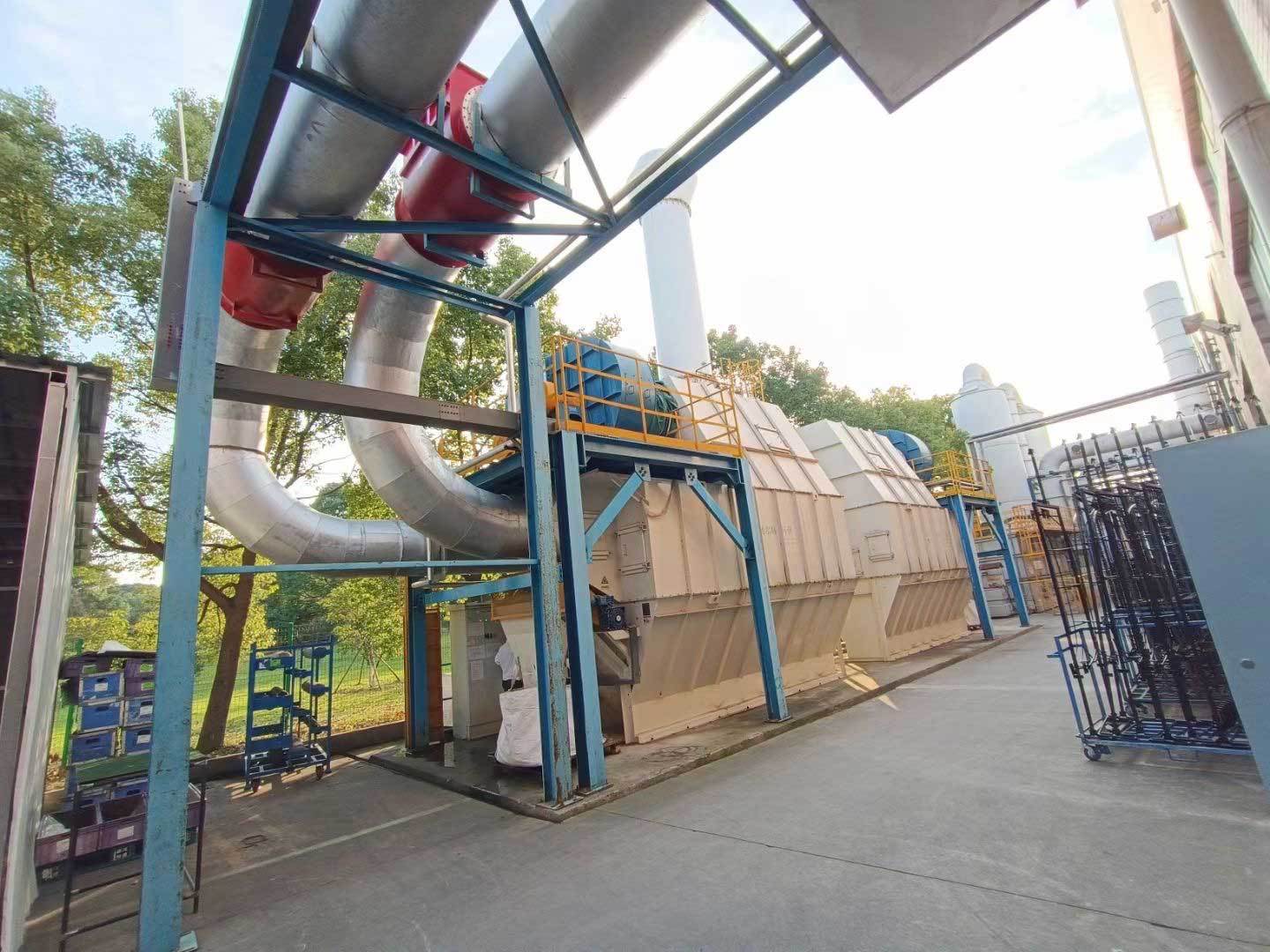 1. Can high-temperature steam dust be used?

Answer: Of course it can be used. It has a good dust removal effect for the high-temperature water vapor dust mixture flue gas produced in production processes such as sintering machines, mixers, slag pools, and suspended magnetization roasting in steel and vanadium steelmaking plants. After purification, the emission
concentration of general particulate matter is ≤10 mg/cubic meter.
2. Can flammable and explosive fine powder produced by processing aluminum, magnesium, and titanium alloys be used?

Answer: Of course it can be used. When grinding and polishing aluminum magnesium and titanium alloys, the fine powder produced is flammable and explosive dust. The self-excited wet dust collector does not need a water pump or a sprinkler head, and is not afraid of clogging! It has a good effect on explosion-proof dust removal.
In order to solve the problem of some metal powders dissolving in water to produce hydrogen, the structure of the self-excited dust collector has a hydrogen outlet channel. When the unit stops, the hydrogen discharge valve on the top of the equipment is normally open.
3. Can sticky dust containing oil, grease, and glue produced by quenching, casting, smelting, and spraying be used?

Answer: Of course it can be used. Casting release agents are usually formulated with cork powder, bone glue, waste engine oil, etc. The micropores of filter materials such as bag filter cartridges are easily blocked, resulting in bag and cartridge paste. Therefore, dry filter material dust collectors are not suitable for this working condition.
Using a self-excited dust collector is the ideal choice.
4. Does the wet dust collector consume a lot of water?
Answer: The water consumption is
not large
because the water is recycled. When part of the water is lost through evaporation, the liquid level switch senses it and opens the solenoid valve to automatically replenish water. The liquid level control is divided into three sections: high, medium and low, which are displayed on the touch screen in sequence, and
can be combined with the PLC program to make corresponding decisions and perform action linkage.
5. Can it be used when the northern region freezes in winter?

Answer: Of course it can be used. For example: the equipment is installed in an indoor environment above zero; the water tank is installed with a steam heating device; the water tank is installed with an electric heating wire heating device; the outside of the water tank is wrapped with an electric heating insulation device, etc.; these are all effective anti-freezing measures.
6. How to deal with sewage discharge when using wet dust collector?

Answer: If there is a sewage station, it can be discharged directly to the sewage station for treatment. If there is no sewage station, an optional sludge separation device, such as a filter press, a screw stacker, etc., can be used to separate sludge and water to obtain relatively dry sludge, and the clarified liquid can be reused in
the system.
7. What to do with the dust suspended in the water surface and insoluble in water?

Answer: The wet dust collector is equipped with an automatic floating debris collector, which uses overflow to salvage suspended solids from inside the machine.
8. How high can the air volume be? Is the pressure loss large?

Answer: The air volume range of wet dust collectors is currently between 1,000 and 500,000 cubic meters per hour. The pressure loss consumed by the machine itself is between 1500-2000Pa, so the fan selection pressure is basically above 3000Pa.
9. If the high-pressure fan is over 5000Pa, can we still use a wet dust collector?

Answer: Of course. In fact, the higher the pressure loss of the self-excited wet dust collector, the greater the impulse force, the more intense the rolling spray, and the better the washing effect. However, controlling the liquid level at this time is a technical task, of course. Comprehensive factors such as energy consumption should also
be considered.
10. What are the characteristics of self-excited type compared with impulse type, water spray, and pipe venturi?

Answer: The self-excited wet dust collector does not require a water pump, no sprinkler head, no filler, and no fear of clogging. Based on the principle of aerodynamics, it designs a special airflow duct, uses the pressure head of the fan, and turbocharges it to stir up continuously rolling and turning waves
to create waves and wash away smoke and dust. It is not like the simple process of water spray tower and pipe Venturi wet type: just install a water pump, add some filler, and atomize and spray through the nozzle. The so-called pipe venturi is to make a bell mouth with two large ends and a small middle
part at the entrance, and add a spray device to the small part in the middle. The soul of the self-excited type lies in the precise design of the air flow stop area and precise control of the liquid level; otherwise, the spray will not be able to turn over, the effect will not be achieved, and the dust removal will
fail. The impact type or impulsive dust collector is a domestic imitation of some functions of the American self-excited dust collector.
11. What is the difference between impact type and multi-tube impact type?

Answer: Impact-type models are usually small air volume models. In the process of imitating large air volume models, the angle, structural shape, installation ratio, etc. of the air inlet duct of the wave-making device cannot be controlled well, resulting in the wave being unable to flip over. Wave washing failed. In order to solve this problem,
there is a multi-tube impact type, which adds multiple vertical airflow pipes. A small suction hood is made at the bottom, which is flipped upside down on the water surface. Multiple airflow hoods impact the water surface at the same time, causing waves.
12. What is the difference between C type machine and ZH type machine?

Answer: The C-type machine is a flat-bottomed wet dust collector equipped with a zipper mud scraper; the ZH-type machine is a wet dust collector without a mud scraper, using a conical mud hopper and discharging materials through a drain valve.
19. Can the wet dust collector be used without changing the water?

Answer: In theory, it is possible. In fact, if the water is not changed, the salt content will become higher and higher, and the water will stink. The water consumed during operation and the water lost in discharging the mud will cause the liquid level to drop. When it reaches the set value, it will automatically
Dynamic replenishment, in fact, this is also the function of performing a partial water change.
20. Does the wet dust collector need to be shut down to discharge mud?

Answer: Of course, the self-excited wet dust collector can operate continuously 7*24 hours and discharge mud online. During equipment maintenance, it is necessary to shut down the machine to empty the water tank and drain the mud.