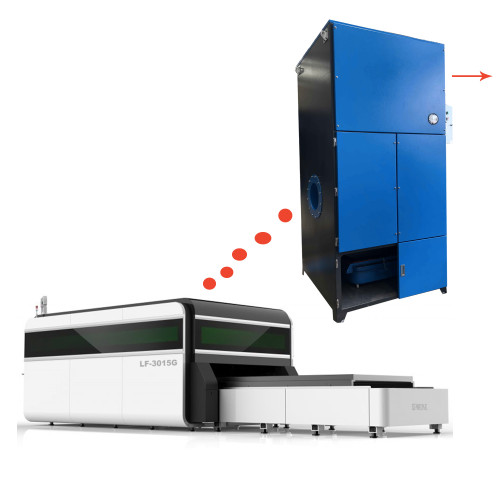 Laser Cutter Fume Extractor, Laser Engraver Fume Extraction System
Description
ACMAN 8000CMH4700CFM Cartridge Dust Collector with Reverse Pulse Jet Dust Extractor for Laser Cutter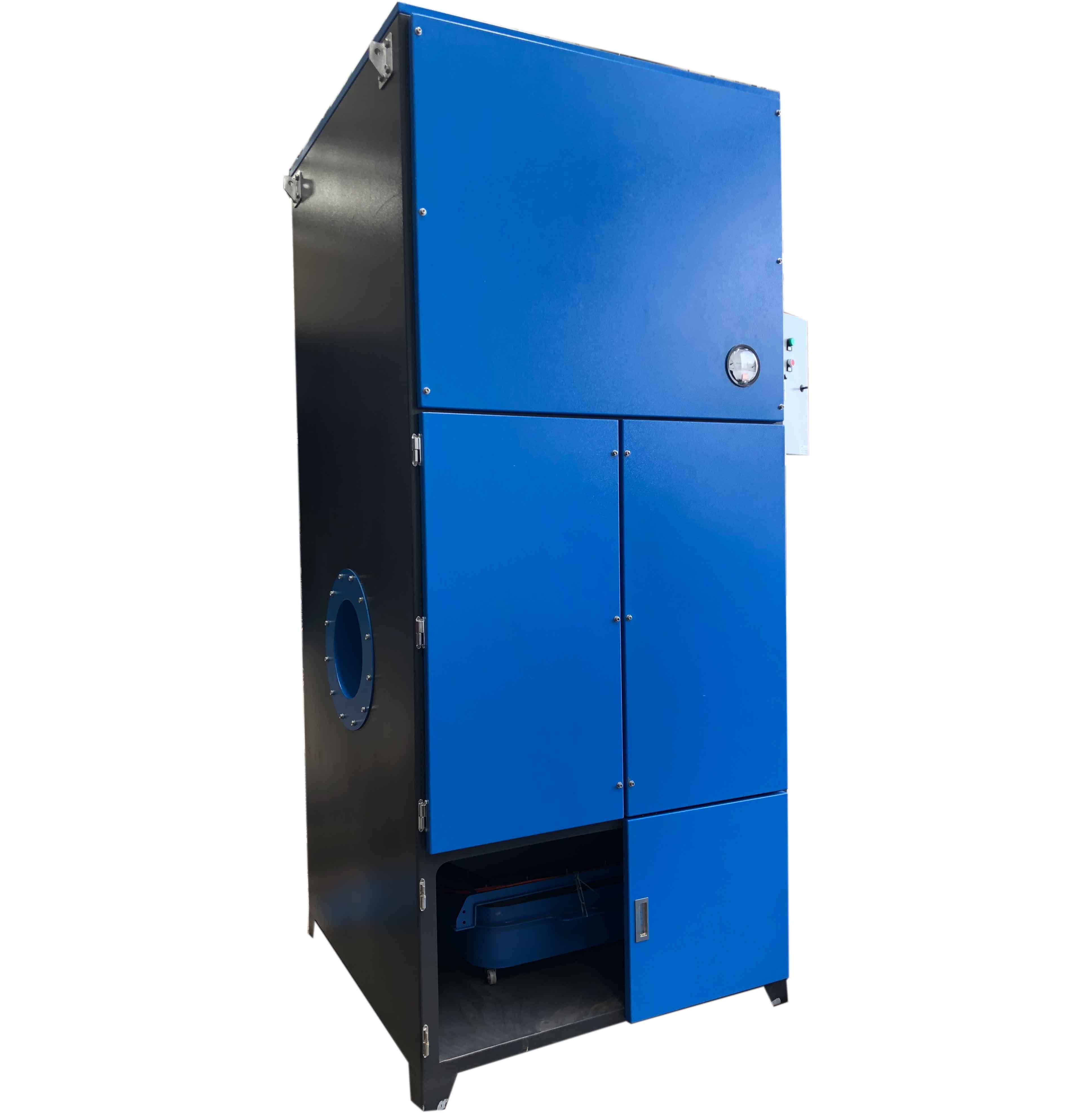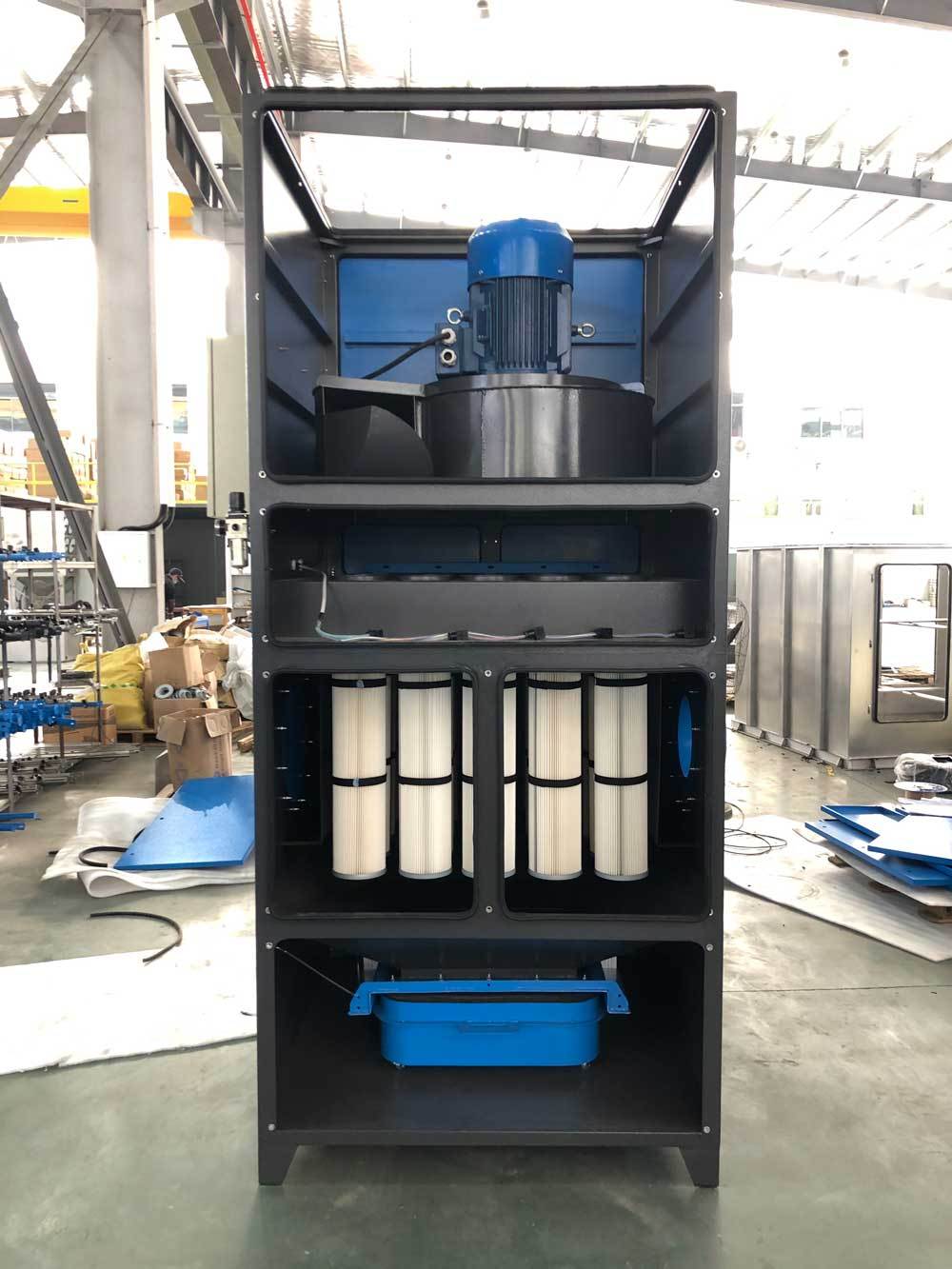 How does the Dust Collector Working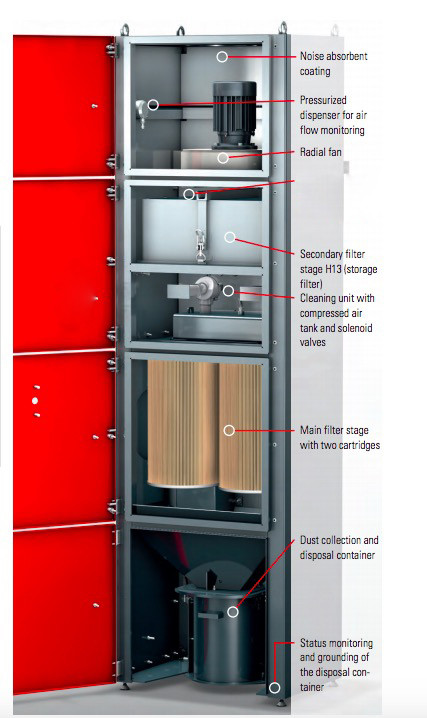 Cartridge Filter/pulse-jet Dust Collector

Compact design make the dust collection machine unit so small, it consist of
blower, second filter(HEPA) available, pulse-jet cleaning system, high efficiency cartridge filters, dust bin and control cabinet.
Upper Setting
: Big airflow and high pressure centrifugal fan. full pressure is about 2000Pa, ACMAN also could OEM super high pressure blower as you needs.
Pulse-jet Backflow System:This dust extractor could cleaning the filters automatically, it need 0.4-0.6mp compressed air source. Helping by the pulse controller and solenoid valves, the back flow air could clean the dust on the surface of the cartridge filters. Then the filter will renewable.
Cartridge Filter Part:The filter chooses high efficiency polyester cartridge type, it has big filtration area than normal one. PTFE coating/Anti-flammable filters are available.
Secondary Filter Part Available:HEPA filter always act as a second filtration part to protect the environment in case the leakage of the first filtration part.
Bottom Setting: Dust Bin/Dust Drawer Available on different working conditions.
1: Compact design(fan+jet system+filters+dust bin) saving lots of space for factories;
2: Larger filter areas than bag filter dust collector, because of its pleated cartridge filters;
3: Filters could renewable, the pulse-jet system keep the filters cleaning in a regular time;
4: Various of filter types, suitable for different working conditions;
5: Easy for maintenance: the filters are easy to change and only should remove dust regularly;
6: Less power consumptions: the centrifugal fan's design could provide high pressure and big airflow,
the motor is E2 efficiency.
7: Air consumption is low: the compressed air consumption for pulse-jet is lower than baghouse;
8: Wide applications: it can catch fine dust in most of industrials, and removes dust from pulverizing and grinding, crushing, sanding, powder injection and sealing, severing and cutting, stone and metal work,
cutting work, substrate work and welding work...
but moisture/sticky dust;
9: The efficiency is about F9 grade, if have HEPA secondary filtration, the efficiency is about H13;
10: Lower Noise, with sound proof sponge and centrifugal fan isolation box;
11: Material: 2mm SS400 carbon steel with powder coating or stainless steel SUS304.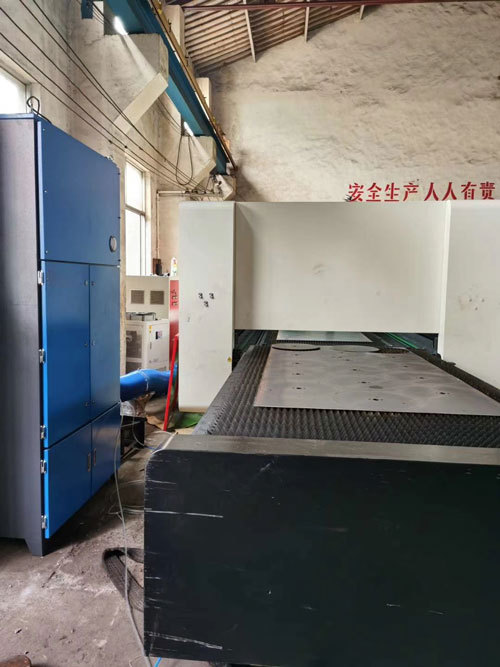 Dust Extractor for HANSLASER Laser Cutter
This ACMAN's client bought a HANSLASER laser cutting machine, but without exhaust air treatment equipment, so they call ACMAN for help. Because the workers in the cutting shop blame for the laser fume.
After survey on the site,
ACMAN found our TR-80-B-J is suitable for them.
The cartridge filters we update the anti-flammable type to prevent the flammable risks.
Now the laser cutting fume are solved. Because the fume dust extractor is installed indoor, so the sound(db) is been concern by ACMAN. this equipment we test that the noise is about 78db, is totally same as the laser cutter's noise.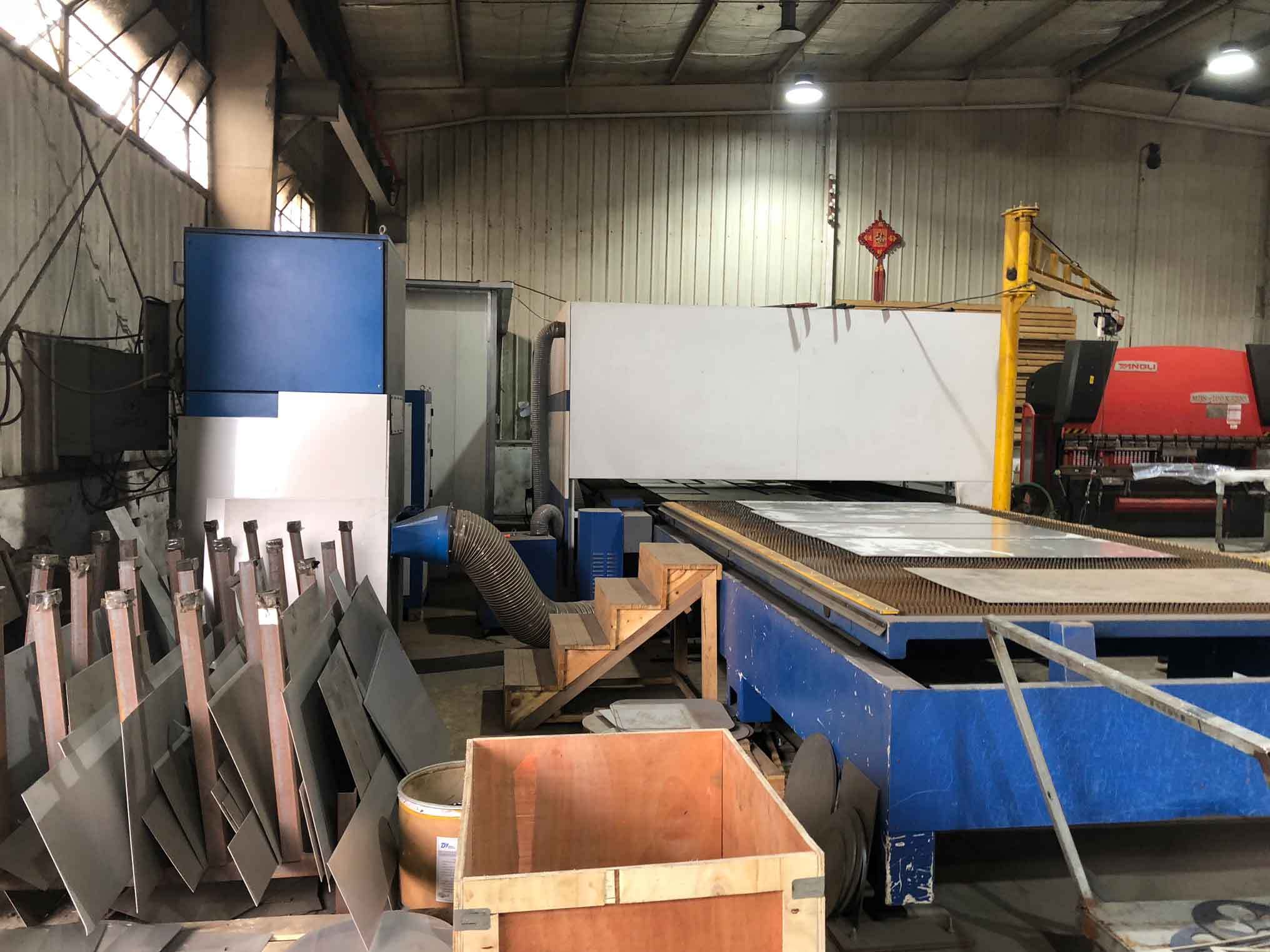 Save Money By Converting to Pleated Filter Dust Collector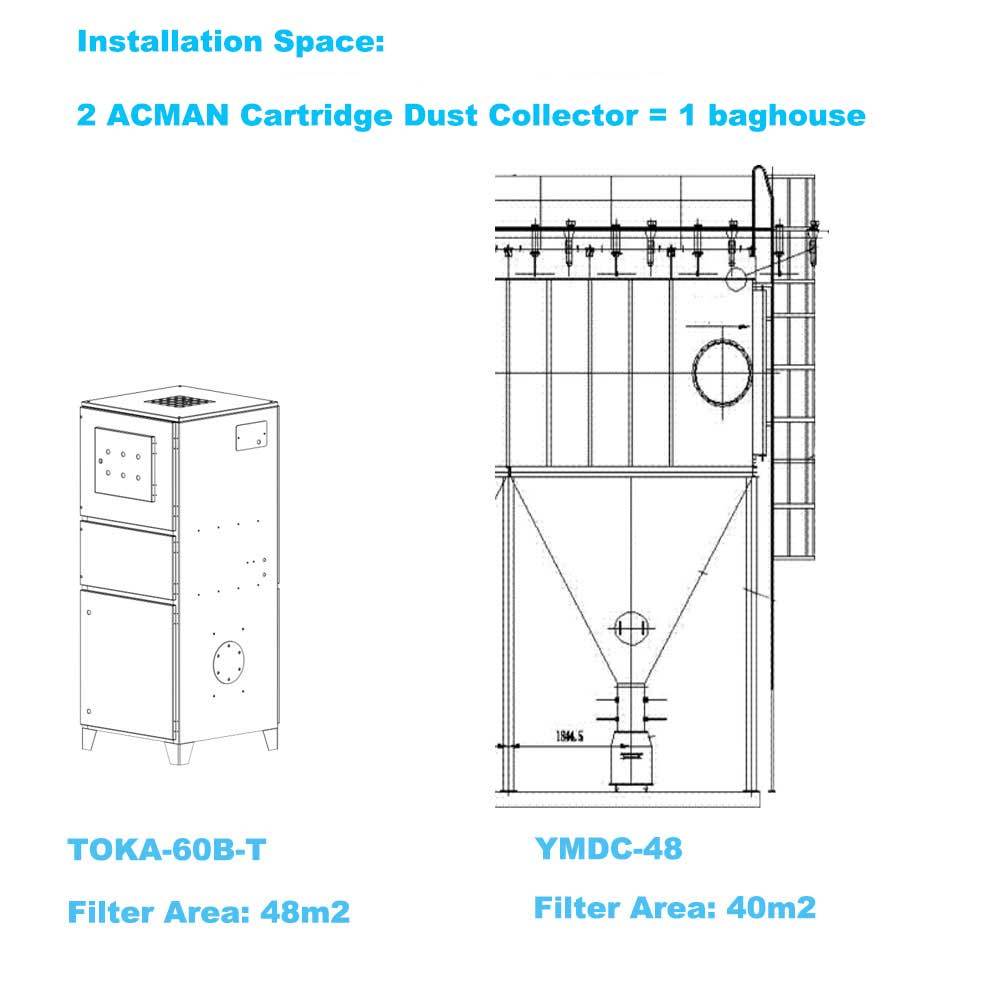 converting from traditional bags and cages often brings many benefits:

•
Improve Operation – Increase Capacity, Decrease Emissions
•
Use Less Compressed Air to Clean Filters
•
Pleated Filters Last Longer Than Bags
•
Reduce Total Number of Filters in Unit
•
Easier Installation – Faster Changeout, Less System Downtime, Lower Labor Costs
•
Reduce Filter Abrasion and Lower Grain Loading
•
Reduce Inventory – Consolidate Several Different Filters Into One Style
Item

Unit

ACMAN

Pleated Filter Dust Collector

Bag House

Airflow

m3/h

10000

10000

First Investment

USD

Est 12000

Est 21000

Fan Motor Power Consumption

USD/Y

15kw/h*8h*365days
(6636)

15kw/h*8h*365days
(6636)

Air Compressor Power Consumption

USD/Y

30Nm3/h
1300

90Nm3/h
3900

Filter Replacement

USD/Y

1075

3320

Valve Replacement

USD/Y

0

0

Maintenance Labor Cost

USD/Y

300

1500

Downtime Cost

USD/Y

2 Hours
0

1 Days

Est 2200+

3 Year Total Cost

USD

Est 39933

Est 73669

6 Year Total Cost

USD

Est 67866

Est 126336