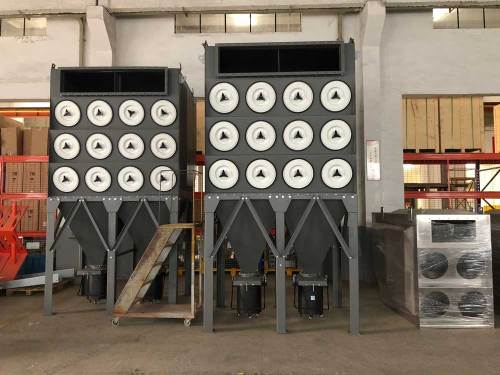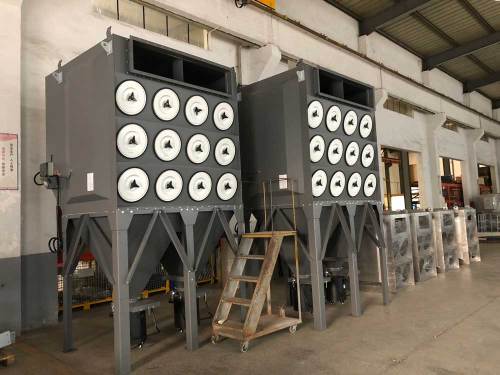 ACMAN DFO Modular Cartridge Pulse-jet Dust Collector Fume Collector Sets for Dust Mist-Horizontal Filter System
Description
ACMAN DFO Modular Cartridge Pulse-jet Dust Collector Fume Collector Sets for Dust Mist-Horizontal Filter System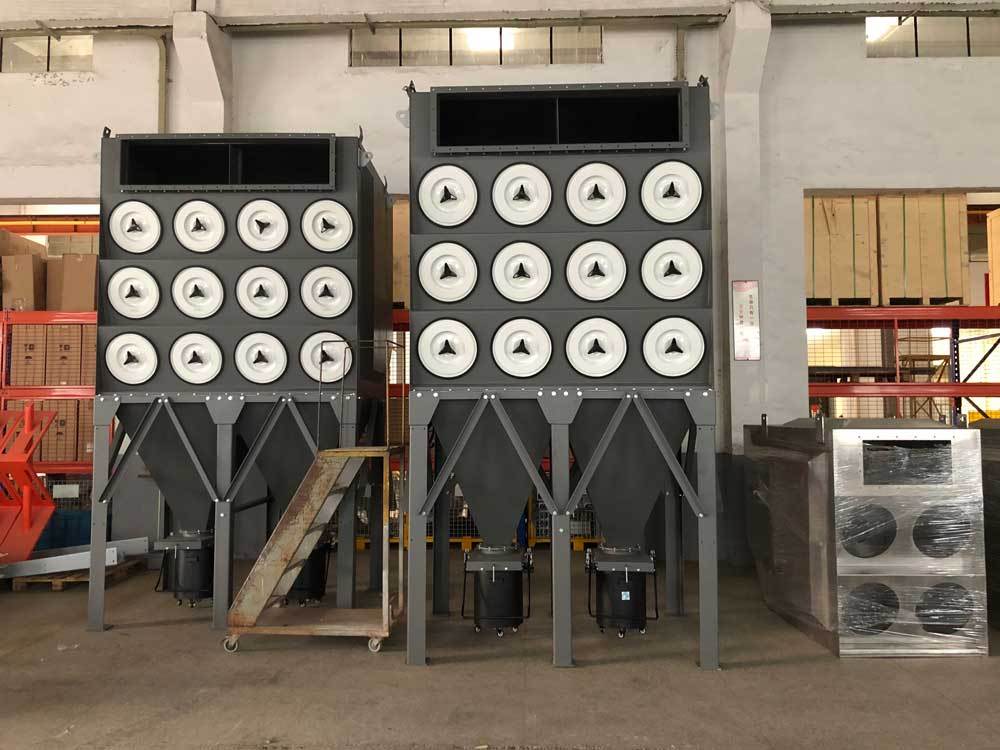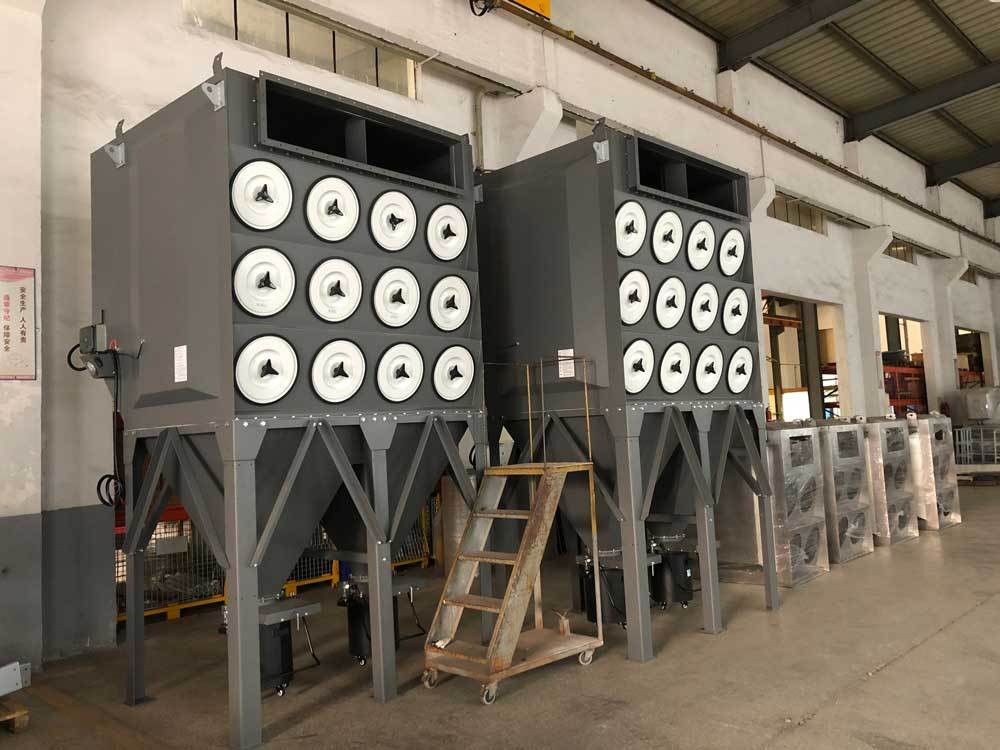 How does the modular cartridge pulse-jet dust collector working?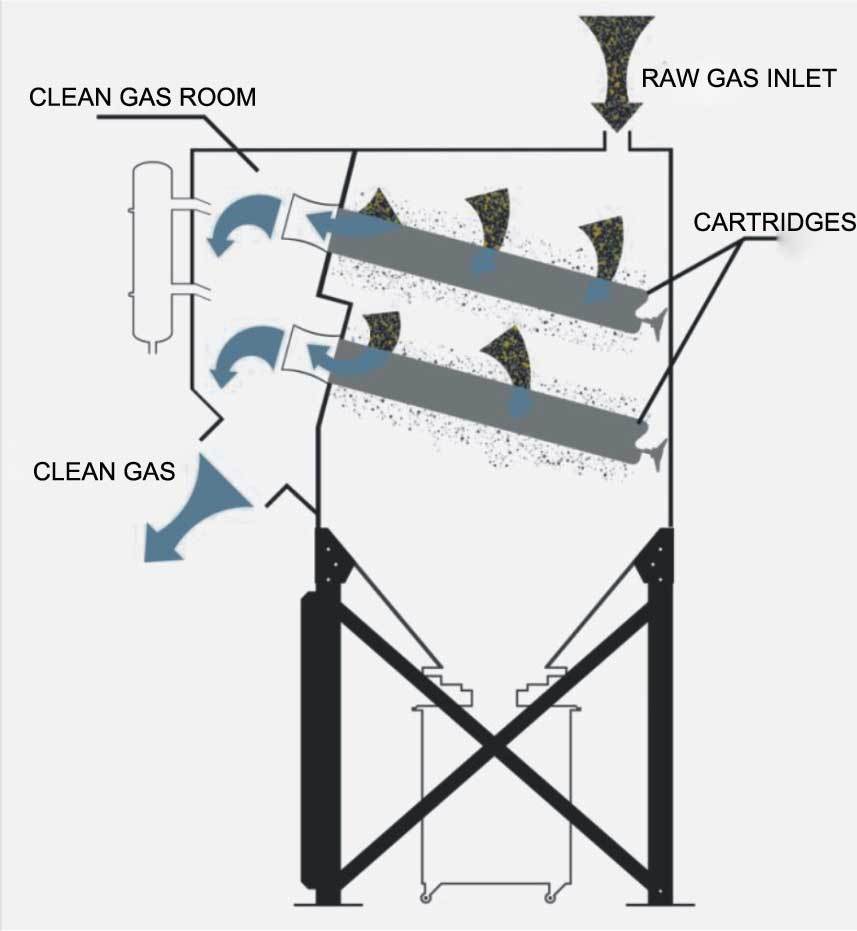 Filtration Mode

The raw gas come into the dust collector body, the cartridge pleated filters purifying the gas, and the dust be separated on the surface of the filters, some dust is fall down into the dust bin.
then the cleaned air come out of the dust collector.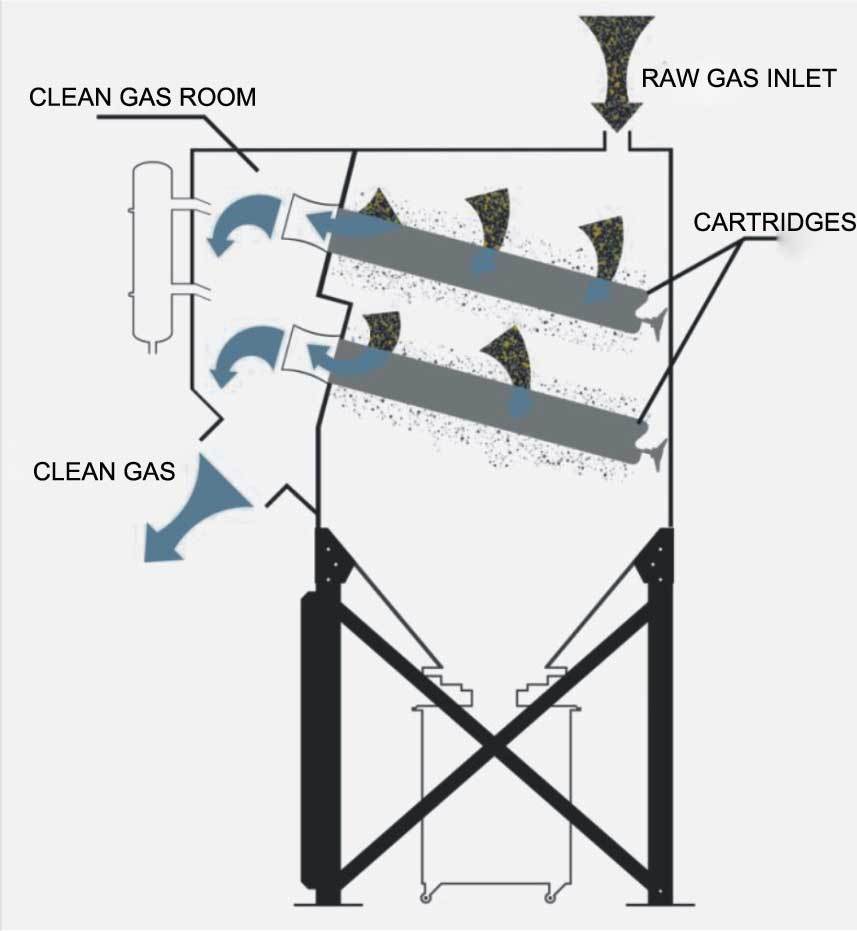 Cleaning Mode

The filters surface covered dust and became a dust cake, that making the pressure high, the timer or differential gauge give the signal, and the pulse controller working, then the pulse-jet give the compressed air back-flow inside of the filters. The dust falls into the dust bin.
1: Lower initial cost per cubic foot of air per minute;
2:
Higher efficiency—cleaner air;
3:
Lower pressure drop— greater energy savings;
4:
Fewer filter changeouts;
5:
Reduced filter disposal cost;
Easy to use
Quick-release handles provide easy cover removal and faster filter access
Compact
Smaller footprints for applications that require maximum cleaning efficiency in even smaller spaces
Powerful
Dust collectors provide 25 percent more capacity than same-sized dust collectors
Cost Effective
The proprietary Filter Cleaning System averages up to 30 percent increase in pulse cleaning energy for unmatched cleaning ability
Innoative
Unique cartridge filters provide the longest filter life and highest filtration efficiency—which lowers cost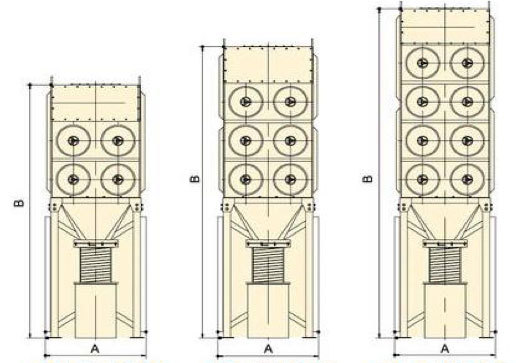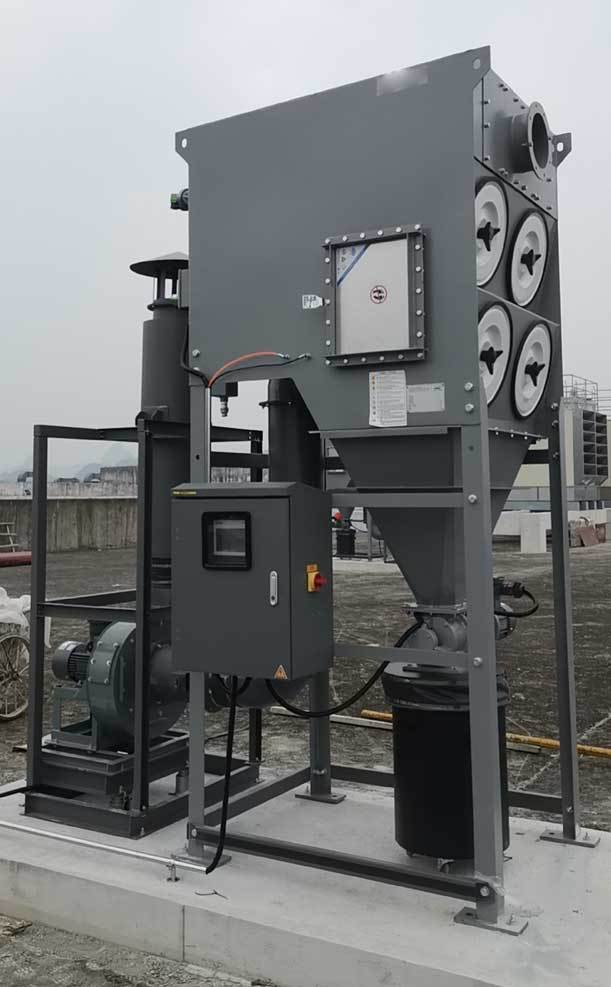 Used for fluidized-bed dryer
Fluidized-bed dryer like Glatt, have it first stage of filtration, but it is not enough because the first stage's filter bag efficiency is very low.
Our central downflow dust collector plays an important role in the exhaust gas emission control.
Now, we have customers including Enger Fluided bed, Jinggong dryers, syntogen granulators....
The airflow is from 2000-12000m2/h.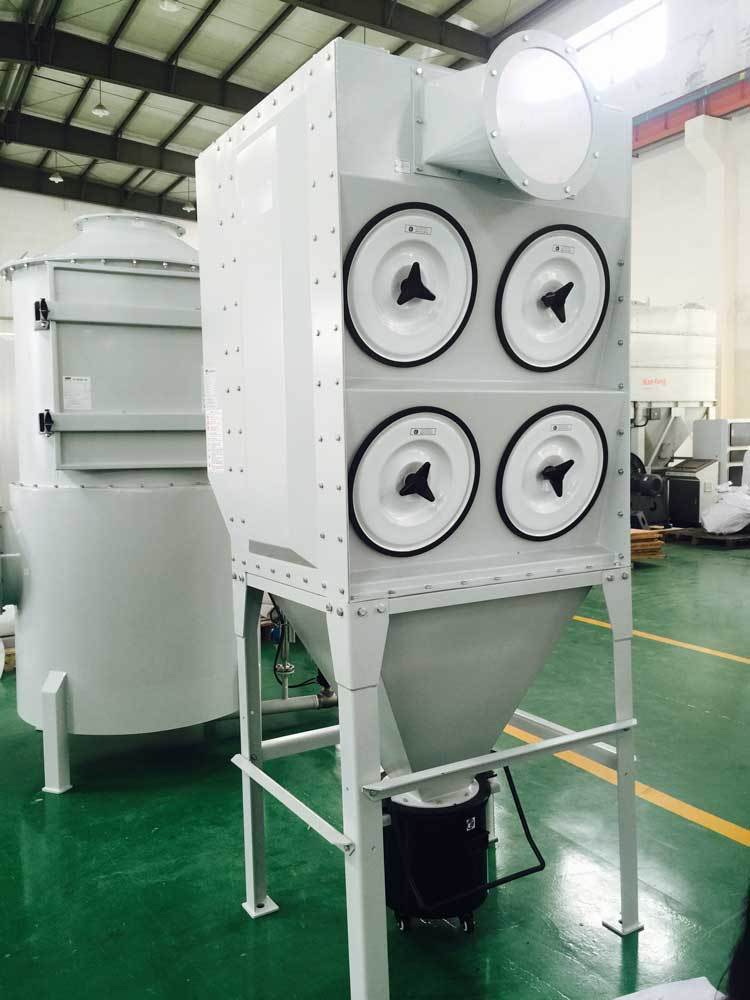 HVAC central dust collection
Ventilation in pharma factory or other cleanroom plants is so important that the should balance the primary air system.
So, this cartridge jet dust collector should setting on the exhaust system.
The airflow is relevant to the cleanroom air exchange time per hour.
For example, the clean room is 30m3, it need 30 times per hour, so the airflow: 30*30*1.2=1080m3/h.
The pulse-jet system could keep the cartridge filter renewable and cleaning in a regular time.