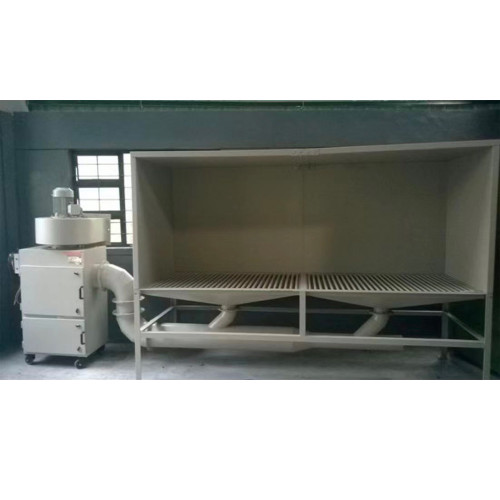 Central Dust Collection System for Polishing, Sanding, Grinding and Welding, Working Booth Dust Collector
Description
Central Dust Collection System for Polishing, Sanding, Grinding and Welding, Working Booth Dust Collector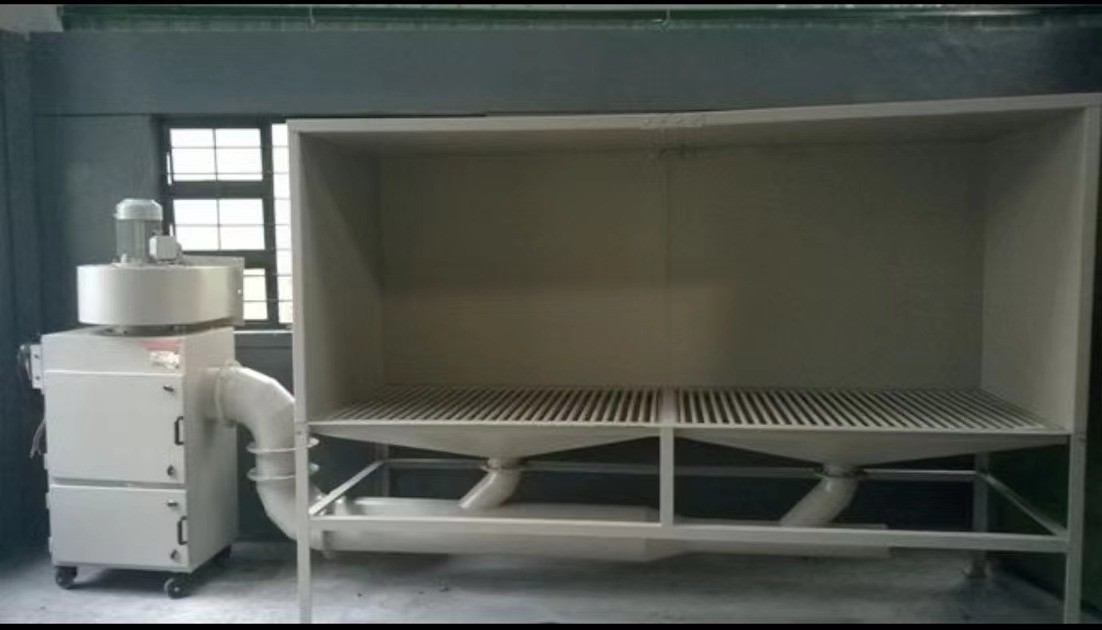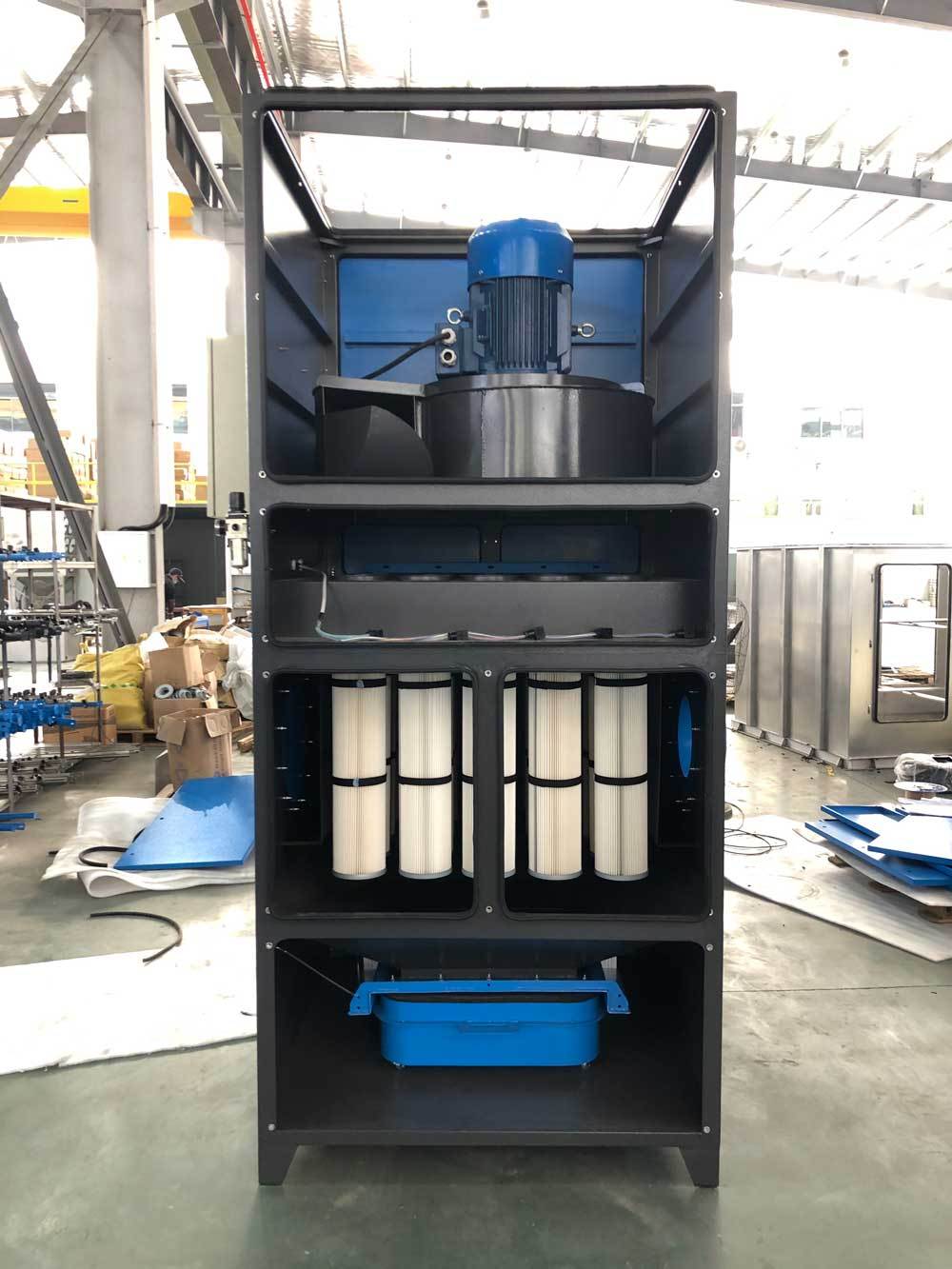 ACMAN design this system specially for manual sand blasting process, welding process, polishing process and so on.
This system is consist of working booths which could be modular design, dust hoods, pipes and a central dust collection unit.
The working booths is down-flow design, the sanding material, fume or other polishing dust components come in from the table, then after dust collector filtration coming out purified.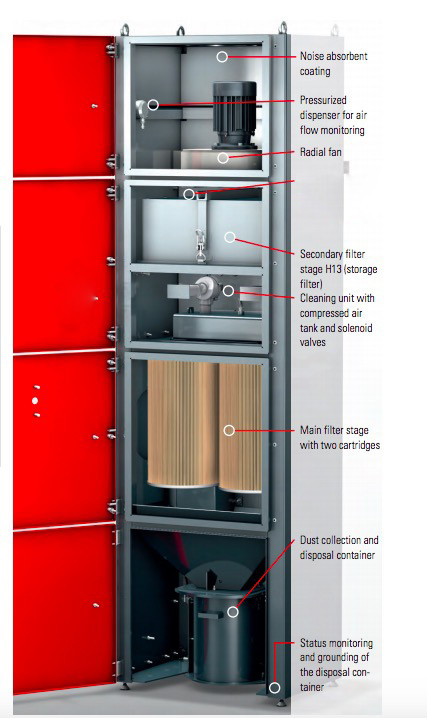 Cartridge Filter/Pulse-Jet Dust Collector

S
Compact design make the dust collection machine unit so small, it consist of
blower, second filter(HEPA) available, pulse-jet cleaning system, high efficiency cartridge filters, dust bin and control cabinet.
Upper Setting
: Big airflow and high pressure centrifugal fan. full pressure is about 2000Pa, ACMAN also could OEM super high pressure blower as you needs.
Pulse-jet Backflow System:This dust extractor could cleaning the filters automatically, it need 0.4-0.6mp compressed air source. Helping by the pulse controller and solenoid valves, the back flow air could clean the dust on the surface of the cartridge filters. Then the filter will renewable.
Cartridge Filter Part:The filter chooses high efficiency polyester cartridge type, it has big filtration area than normal one. PTFE coating/Anti-flammable filters are available.
Secondary Filter Part Available:HEPA filter always act as a second filtration part to protect the environment in case the leakage of the first filtration part.
Bottom Setting: Dust Bin/Dust Drawer Available on different working conditions.
| | | | | |
| --- | --- | --- | --- | --- |
| Model | Airflow | Fan Full Pressure | Power | Working Booths |
| TR-40B-WK | | 2700-2200Pa | 5.5kw | 2 |
| TR-80B-WK | 7081-8489m3/h | 2700-2200Pa | 11kw | 4 |
| TR-120B-WK | 10400-13455m3/h | 2700-2200Pa | 15kw | 6 |