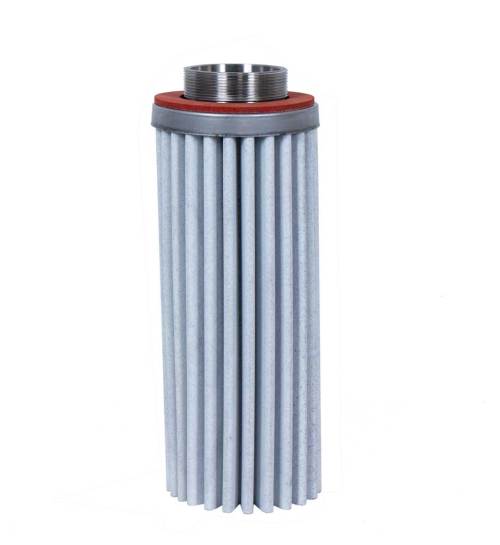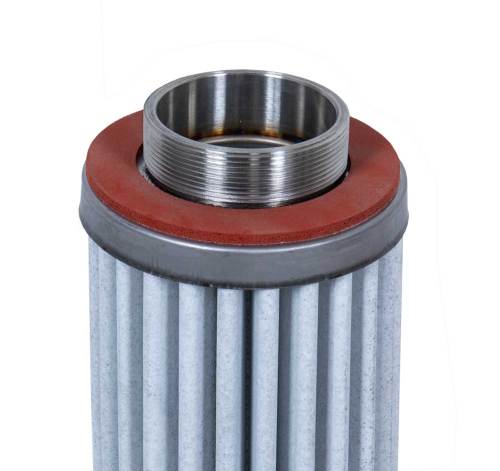 Sintered Porous Plastic Filter Cartridge, Pleated Plastic Filters for Vacuum Feeding Machine and Powder Collection
Description
Sintered Porous Plastic Filter Cartridge, Pleated Plastic Filters for Vacuum Feeding Machine and Powder Collection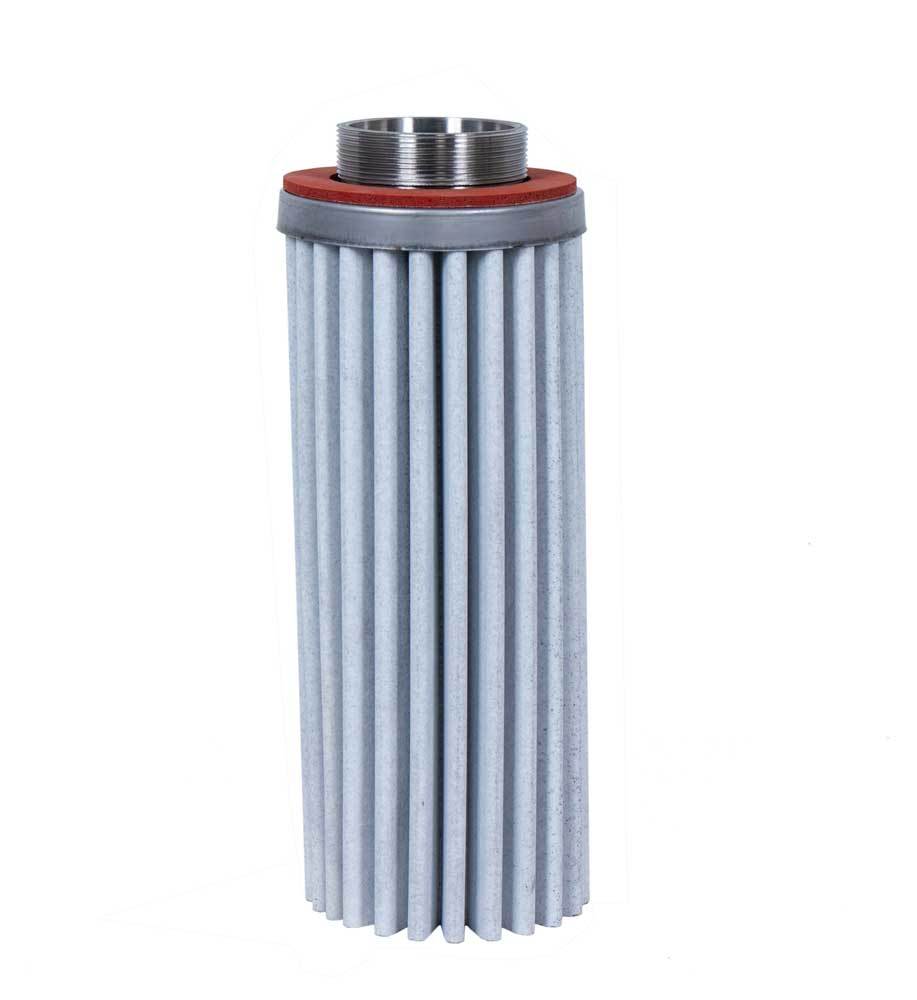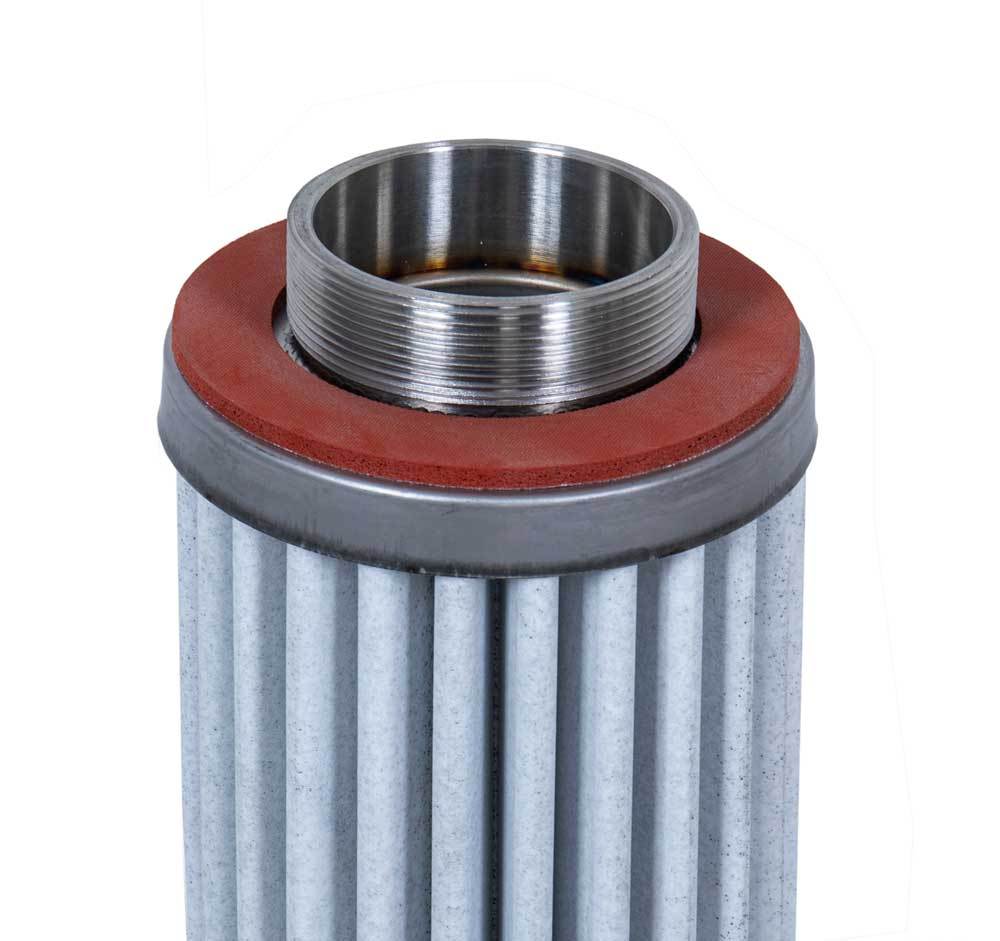 UHMW-PE Sinter-plate filter advantages
Sinter-plate filter advantage:
l Filter element lifetime of up to 15 years possible
l Low maintenance costs due to long useful life of the filter elements
l Constant pressure drop guarantees consistent air flow
l High separation efficiency due to surface filtration
l Clean gas emissions <1.0 mg/m3
l Compact rigid body generates a robust filter design
l Filter medium: capable to be washed, recycled and refurbished
l Universal mounting from the raw- or clean gas side of the filter unit
l Filter medium absolutely free of fibers, ideal for product recovery
l Excellent use for highly abrasive dusts
l Antistatic version of the filter elements available
l FDA-conformity by using food-grade filter material
Surface filtration vs Deep filtration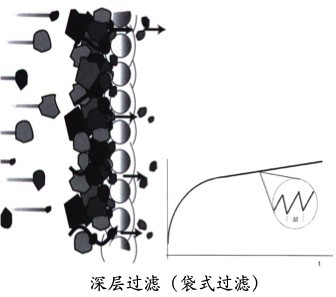 Bag filters/cartridge pleated filters
-deep filtration

Traditional filters like bag filter and cartridge filter have high efficiency when the surface dust accumulated, when the pulse-jet working the efficiency will drop, so the pressure is not stable, in some special conditions, it is not suitable.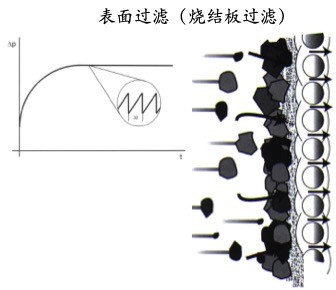 sinter-plate filters
-surface filtration

The sinter plate filter have a PTFE coating on the PE basis, so do not need dust cake to block the other dusts.
when the pulse-jet working, the efficiency will not influenced by the original conditions.
it is called surface filtration.
Filter anatomical structure/working principle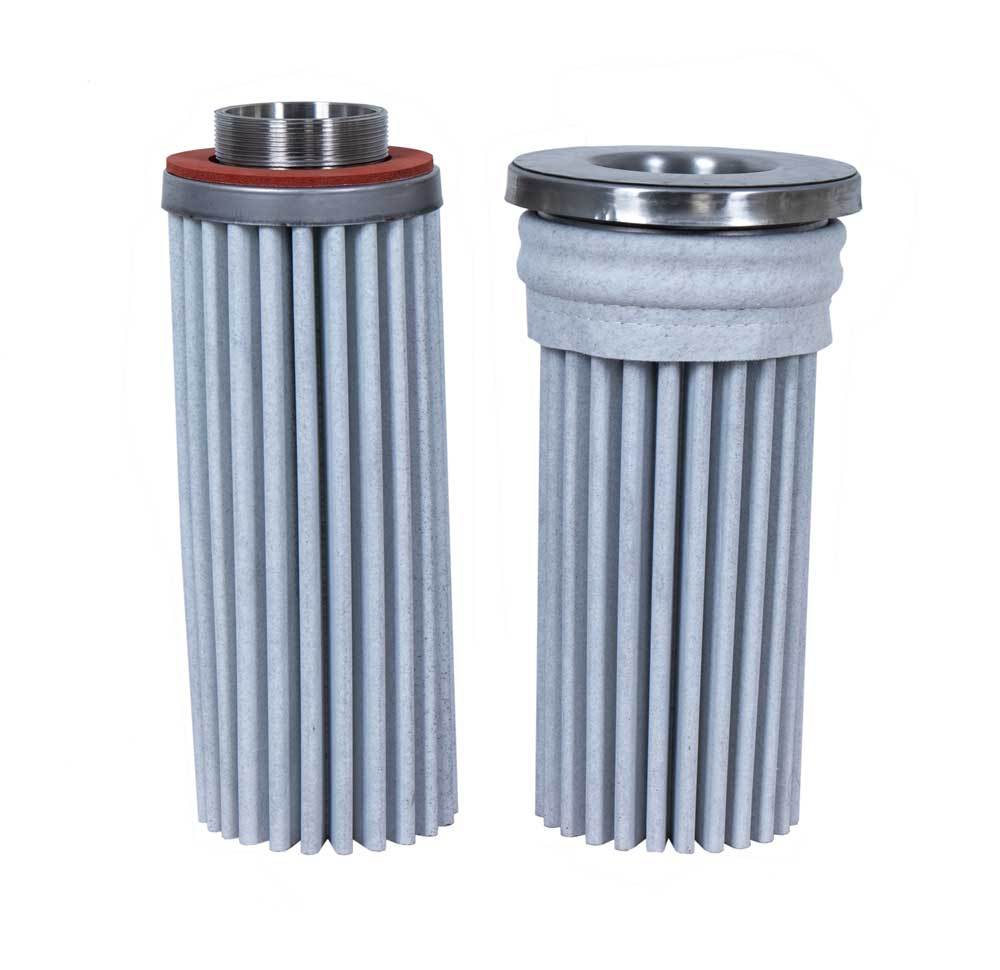 Big filtration area

The pleated design of the sinter-plate filter have big filtration area.
so the dust collector could design small and that could save lots of space for the company. also, the rigid structure making all the folding area effective.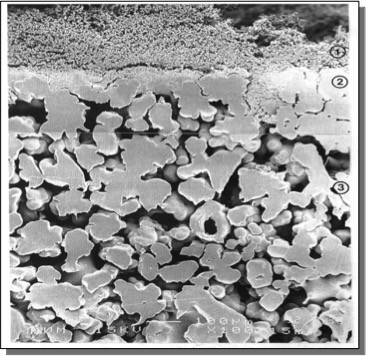 Sinter-plate inside view

UHMWPE base material: 30um@4mm thick;
PTFE coating: 2-3um@5um thick.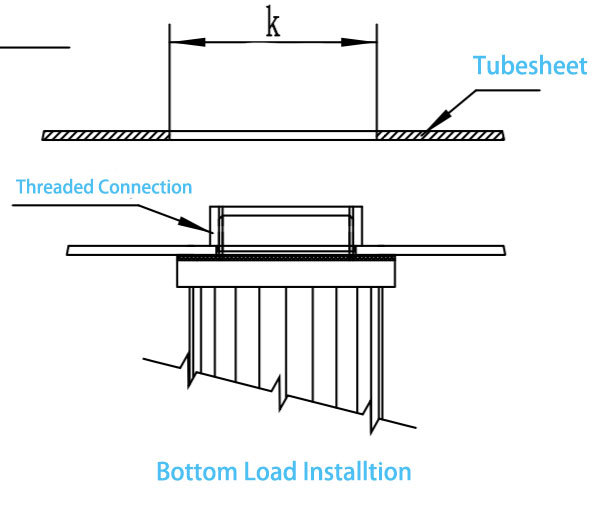 Bottom Load Filter Installation:
Replace dust collector filters has a high cost for most big factories. Many companies need to hire outside contractors due to the manpower required. also should consider the safety conditions. In addition, traditional cage+filter bag replace is a sophisticated work, the cage is heavy and the dust house is abominable. Also,Changing bag filters also leads to system shutdowns and system downtime that costs much in lost production.
One of the big cost saving benefits of pleated filter elements is the ease of replacing them compared to traditional filter bags and cages. With traditional bags
and cages, much effort is needed to remove the cage and bag assembly from the baghouse, and then replace the long cumbersome assembly back into the baghouse, and down into the tubesheet hole. With pleated elements all of this is eliminated. Compared to the complicated bag and cage assembly, the one-piece element is easy to handle and takes approximately 50% of the time to change compared to a traditional filter bag. Additionally, if the total number of filters has been reduced then less filters will need to be changed in total.

| | | | |
| --- | --- | --- | --- |
| Model | Filter Area | Tubesheet Size | Length |
| Sinplit162-1500 | 2.03m2 | | 1466 |
| | | | 716 |
| | | | 466 |
| | | | |
| | | | |
| | | | |
| | | | |
| | | | |
| | | | |