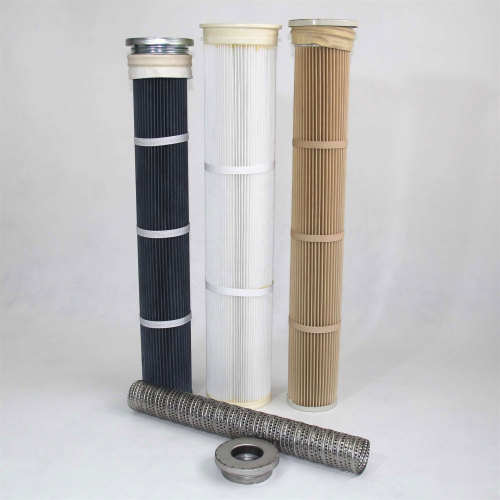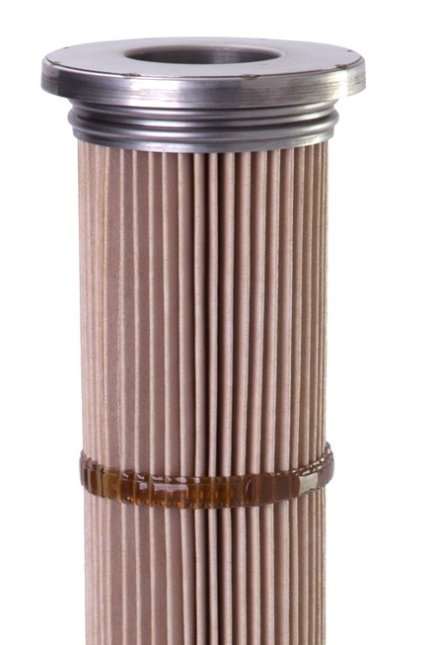 Pleated Dust Collector Filters, Cartridge Dust Collector Polyester Replacement Filter
Description
Replacement Cartridge Filters for Dust Collector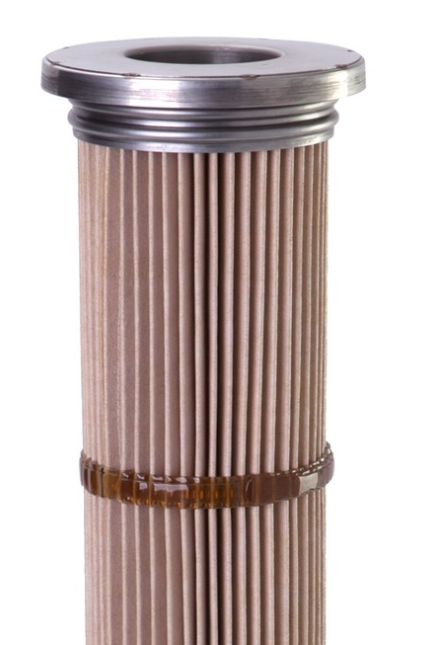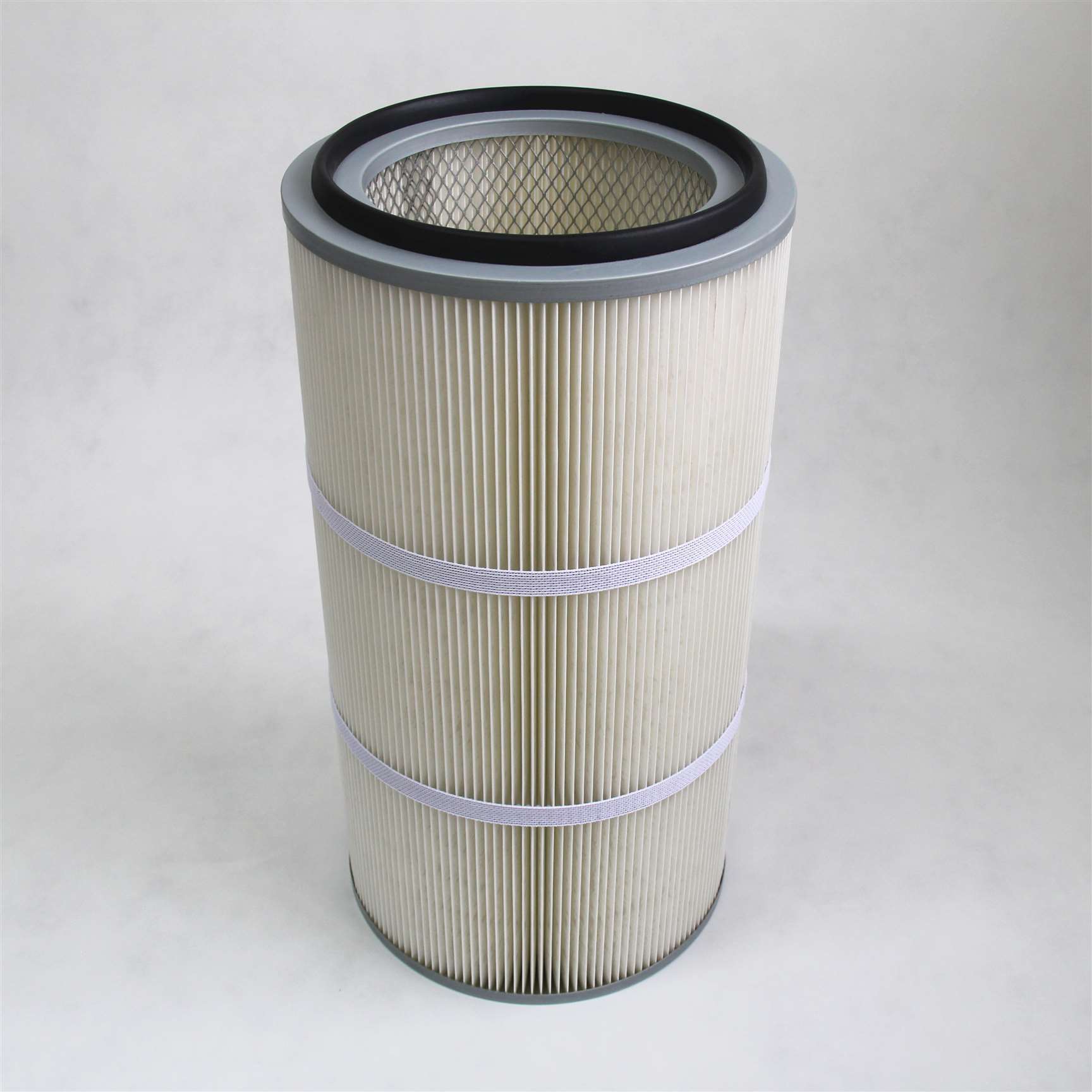 As a leading dust collector manufacturer, we recognize the importance of identifying the right filter media for your application. ACMAN research and provide a widely range of pleated filters with different materials, Our filter media with excellent technology help to eliminate the nuisance dust from your dust working conditions.
Pleated cartridge filter elements are the latest and most recently developed industrial dust collection technology on the market today. Oceans of industries are converting to pleated technology from traditional filter bags and cage technologies. Pleated filter elements are essentially filter bags that are designed to have many folds of fabric in a smaller area than a traditional bag. Pleated elements also combine the bag and cage into a one-piece construction that removes the need for separate cages.
That means the fleated filters do not install cages actually.
Choose Different Filter Media Could Influence the Efficiency and safety
Normal Polyester Pleated Cartridge Filter: Polyester
Material, Efficiency E12-H13(EN1822-2009)
Anti-static Polyester Pleated Cartridge Filter:
Polyester
Material, Efficiency
E12-H13(EN1822-2009)
Water-proof/Oil-Proof Polyester Pleated Cartridge Filter:
Polyester
Material, Efficiency
E12-H13(EN1822-2009)
PTFE membranes Polyester Pleated Cartridge Filter:
Polyester
Material, Efficiency
E12-H13(EN1822-2009)
Flame-Proof Polyester Pleated Cartridge Filter:
Complex Fiber
Material, 80% cellulose+20% polyester, Efficiency
E12-H13(EN1822-2009)
Nano-fiber
Polyester Pleated Cartridge Filter
:
Polyester
Material, Efficiency
E12-H13(EN1822-2009)
What are the advantages of pleated filters compare to filter bags with cages?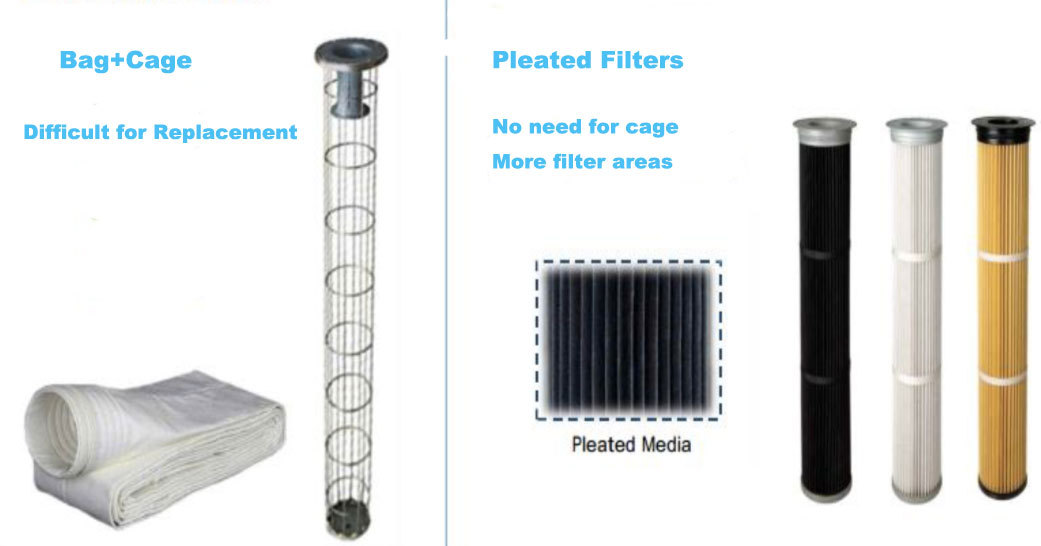 Traditional bag house filter: Filter bags with cages, hard to replace and install, filter area is small;
Latest pleated filter elements: Filters have pleated fiber, enlarge the filter area and increase efficiency.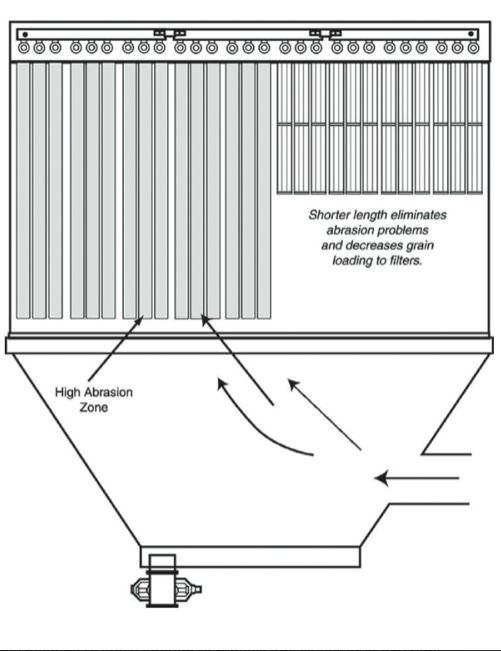 Reduce Filter Abrasion and Lower Grain Loading

Many process with abrasive dust (sanding, metal dusts, silica, asphalt, cement, etc.) have problems with inlet dust-laden gas wearing out the bottoms of the filter elements. converting to pleated filter elements will help prevent the filter abrasion., Pleated filter elements are shorter than the bags they replace in the same filter area, this means their installed place is higher in the dust collector, out of the way of high speed, incoming raw gas laden with abrasive dusts. In addition to moving the filters out of the way of incoming abrasive air, pleated filters also create a larger knockout chamber beneath the filters that slows the air down, allowing for larger particles to drop of of the air before even making contact with the filters. Less dust will reach the filters (i.e. lower grain loading) leading to lower pressure drop, fewer cleaning cycles, lower emissions, and longer filter service life.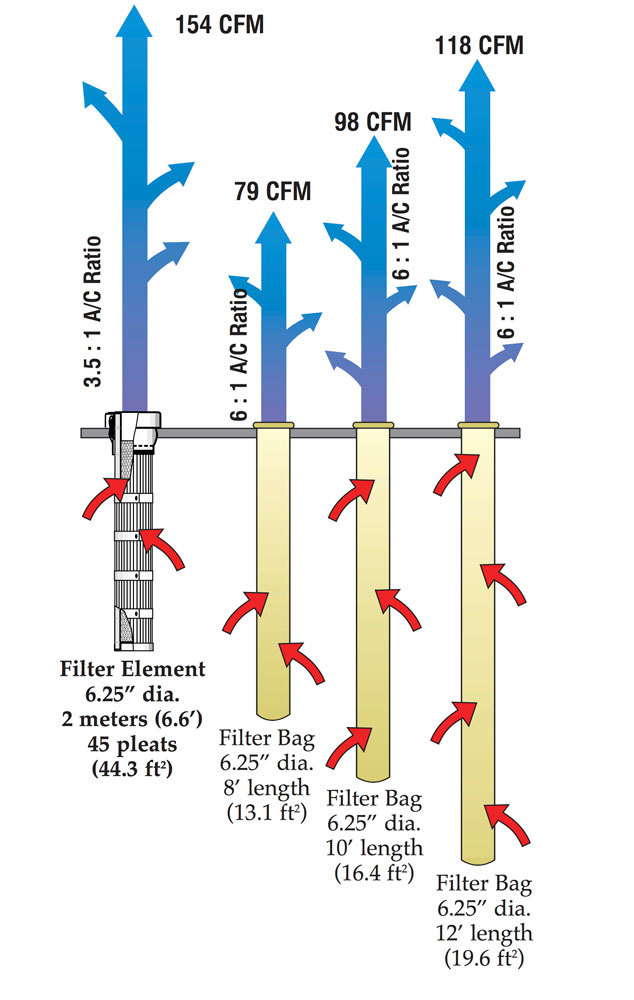 Easier Installation: Less Time, Less Downtime, Less Labor
The main advantage of pleated elements carry over traditional bags and cages is that they offer on average 2 – 3 times the filter cloth area of a standard bag at half the average length of a standard bag and cage. Example: you have a standard 6.25" diameter x 10' long pulse jet bag (a very common size). If cut open and laid flat the bag would have approximately 16.4 sq/ft of filter area. A pleated element of the same diameter and only 2 meters long (approx. 78-3/4") would have approximately 44.3' sq/ft of filter area. Thus, a pleated filter with the same diameter but about half the length has 270% more filter area than a standard filter bag!

Less Compressed Air Consumption
With more filter area the elements also load dust better and are easier to clean. This equals less cleaning cycles, which uses less expensive compressed air to run the baghouse. Reductions of 30% – 50% in compressed air use are common when converting to pleated elements.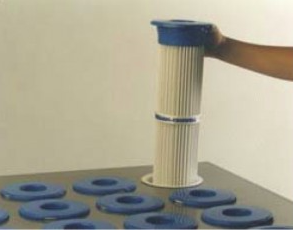 Top Load Filter Installation:
Replace dust collector filters has a high cost for most big factories. Many companies need to hire outside contractors due to the manpower required. also should consider the safety conditions. In addition, traditional cage+filter bag replace is a sophisticated work, the cage is heavy and the dust house is abominable. Also,Changing bag filters also leads to system shutdowns and system downtime that costs much in lost production.
One of the big cost saving benefits of pleated filter elements is the ease of replacing them compared to traditional filter bags and cages. With traditional bags
and cages, much effort is needed to remove the cage and bag assembly from the baghouse, and then replace the long cumbersome assembly back into the baghouse, and down into the tubesheet hole. With pleated elements all of this is eliminated. Compared to the complicated bag and cage assembly, the one-piece element is easy to handle and takes approximately 50% of the time to change compared to a traditional filter bag. Additionally, if the total number of filters has been reduced then less filters will need to be changed in total.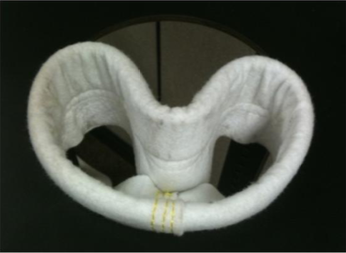 Place the snapband cuff into the tubesheet hole with tail portion of the snapband cuff pointing down into the tubesheet hole.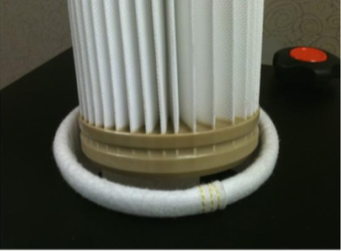 Lower the pleated filter element straight down (plumb) through the tubesheet gasket.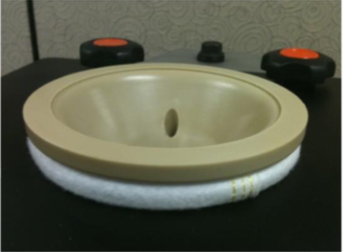 Once the filter is lowered all the way into the tubesheet gasket, the final sealing of the filter into the gasket will require slow, firm pressure to seat the stepped top down into the snapband cuff.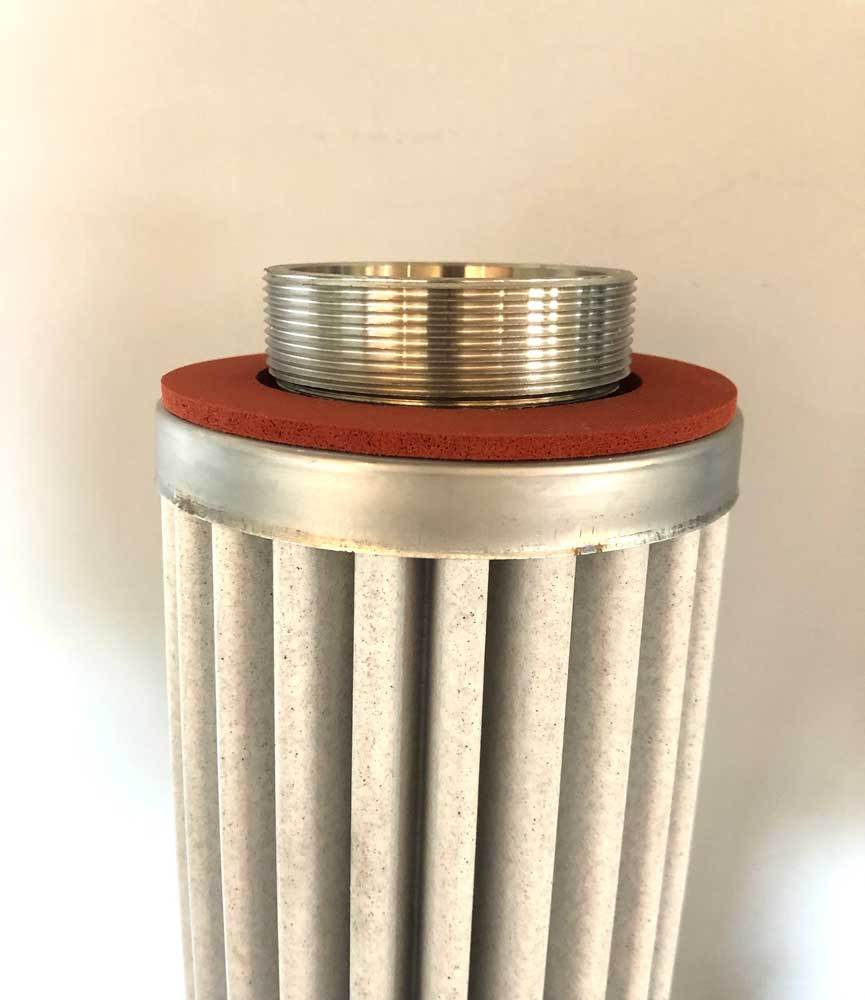 Dust Cabinet Raw Gas Side Installation
It is installed in the raw gas side, that means the tube sheet should has a companion bolt.( we could offer)
This installation is also widely used in the powder feeding and conveying process. This installation mechanism is tough. but it is not suitable for the vibration conditions.
The orange plate is the sealing mechanism which could guarantee the tightness between tubesheet and the bolt.
Comparing with the top load installation type, this type is a little bit complex.

Our pleated filter elements could widely applied in standards tubesheet, range from 120-127mm, 130-133mm, 159-162mm.
| | | | | |
| --- | --- | --- | --- | --- |
| Model | Top Size | Length | Filter Area | Efficiency |
| FiltAC-1266 | 120mm | 660-200mm | 1.25-4m2 | |
| | 146mm | | | |
| | 150mm | | | |