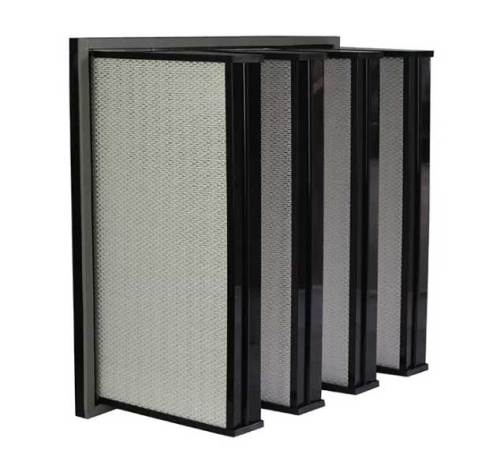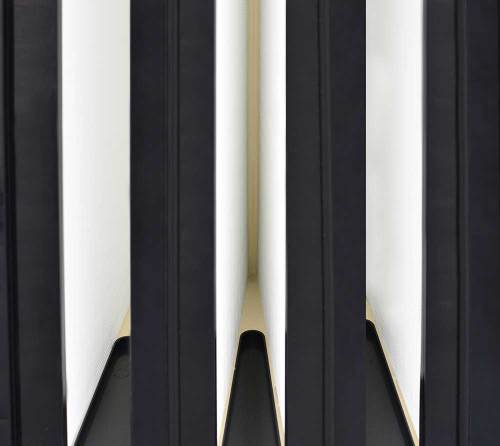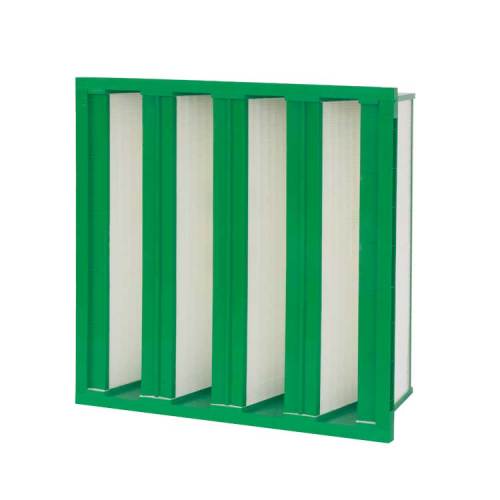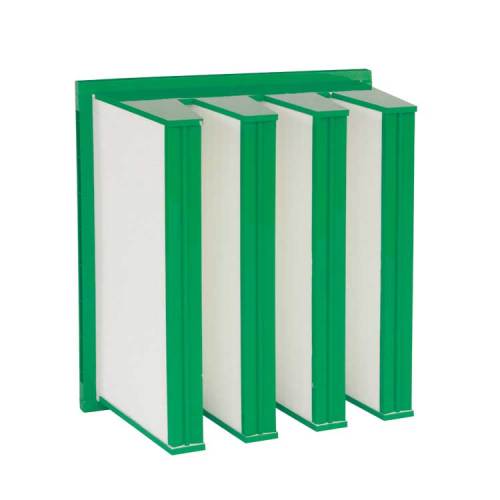 High Capacity F8-H13 V-Bank HEPA Air Filter, High Efficiency W Type HEPA Box for Ventilation and AHU, V Cell Air Filter
Description
High Capacity F8-H13 V-Bank HEPA Air Filter, High Efficiency W Type HEPA Box for Ventilation and AHU, V Cell Air Filter
Pressure steady in the system. save energy!!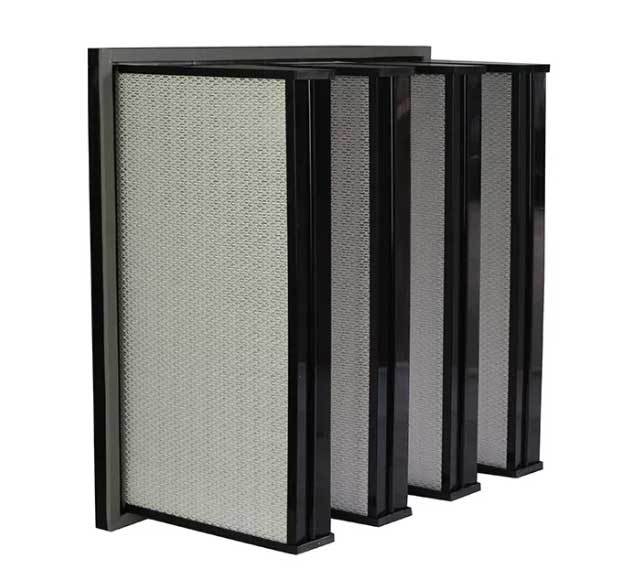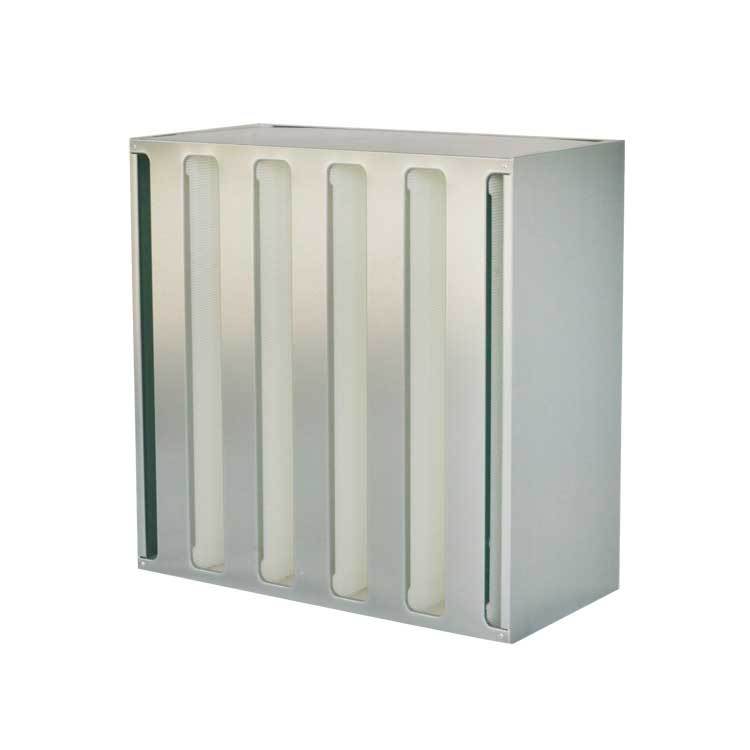 The V-Bank/W-type filter is composed of multiple V-types with thinner filter paper without partitions, which effectively expands the filtering area and reduces the structural resistance of the filter. The air volume is large, the resistance is small, and the service life is long.

1: Box type and W type
2: Large filter area, suitable for large air volume
3: All grades of F7-H14 are optional
Efficiency

M5,M6,F7,F8,F9(EN779)

E10, E11, E12,H13,H14(EN1822)

Frame Material

ABS/Galvanized Steel/Aluminium Alloy/Stainless Steel

Filter Media

Glass fiber filter paper


Spacer Substance

Hot Melt Adhesive

Sealing

PU Seal Strip

Temperature

Relative Humidity

Max 80%RH

Application

Cleanroom HVAC AHU Filtration Parts,

Pharmaceutical Company

,Hospital, Electronic Company...
Big dust load capacity, eliminate the replacement period, save money!!
1:Small size and compact structure
2:There are two forms of folding net and sub-frame
3: Generally, it is the initial effect, and it can be used for the intermediate effect.
Installation Size and Pressure
Initial Pressure(Pa)

5VWGB592.592-292


592x592x292


3000


4VWGB592.592-292


592x592x292


2400


4VWGB287.592-292


287x592x292


1200


6VXWGB610.610-292

610x610x292

3400

5VXWGB610.610-292

610x610x292

3000

4VXWGB610.610-292

610x610x292

2400

4VXWGB305.610-292

305x610x292

1200