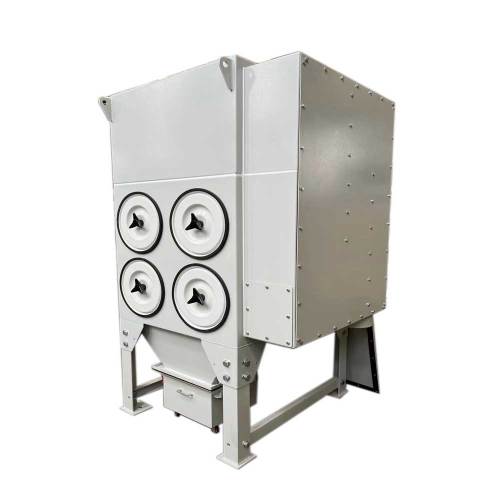 Packaged Downflo Oval Dust Collector DFOE 3, DFOE 4,DFOE 6 for Thermal Cutting, Welding
Description
Packaged Downflo Oval Dust Collector DFOE 3, DFOE 4,DFOE 6 for Thermal Cutting, Welding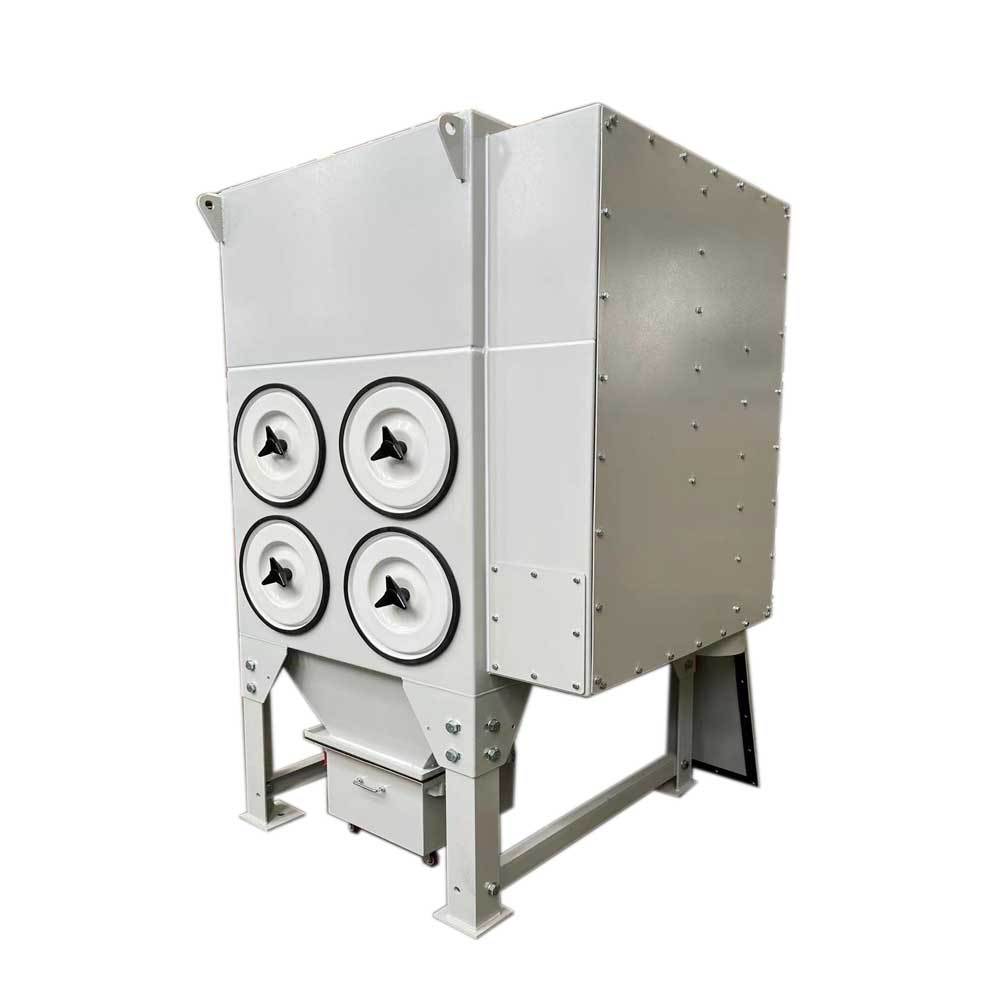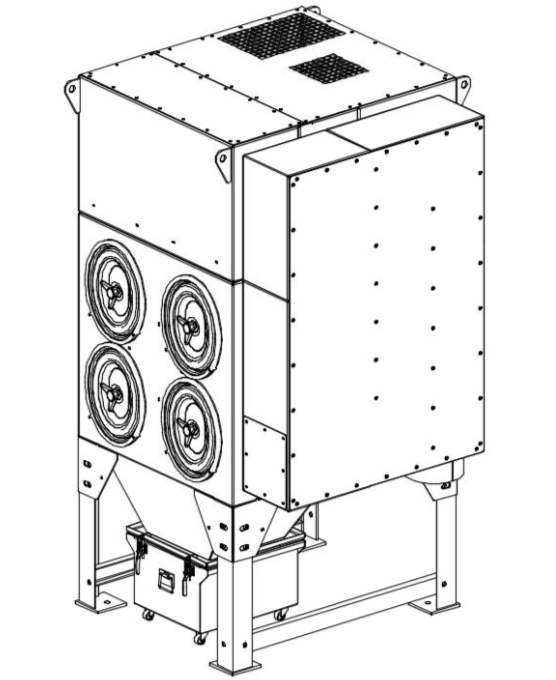 DFOE 3 , DFOE 4 & DFOE 6 Dust Collectors are equipped with Ultra- Web filtration technology. Ultra-Web nanofiber media uses a layer of fibers 0.2 to 0.3 microns in diameter to capture contaminants on the surface of the media less than one micron in size. The resulting dust cake is easily cleaned off during the automated collector cleaning cycles providing cleaner air longer, with a minimum MERV* 15 efficiency rating based on ASHRAE 52.2 - 2007 test standards.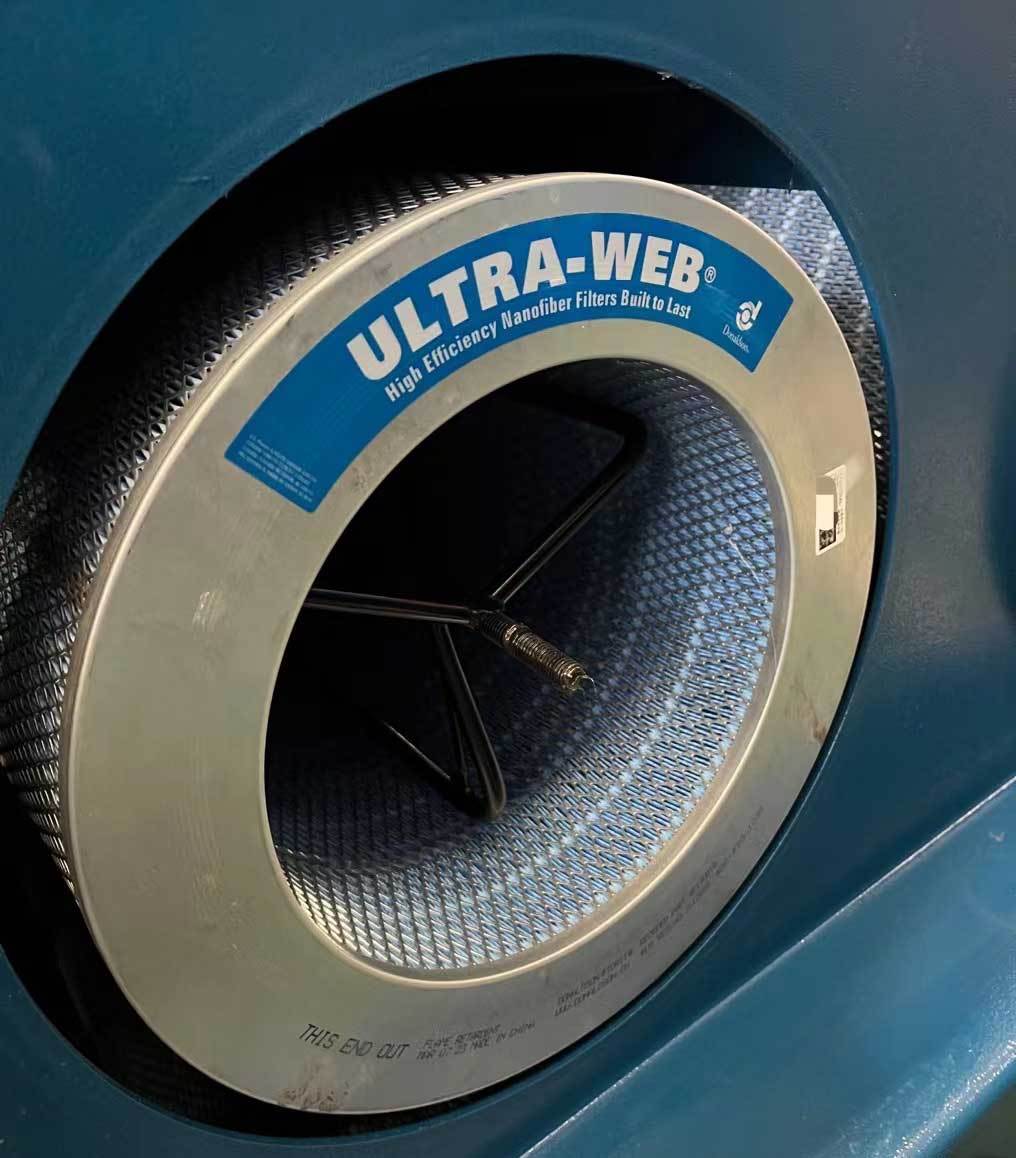 Torit® Ultra-Web® Flame Retardant (FR) Cartridge Filters
1: Authentic Donaldson Ultra-Web Cartridge Filters;
2: Anti-Flammable Material;
3: Nano Fiber technology;
4:
Ultra-Web® fine fiber filters provide high MERV* 15 filtration efficiency per ASHRAE 52.2-2007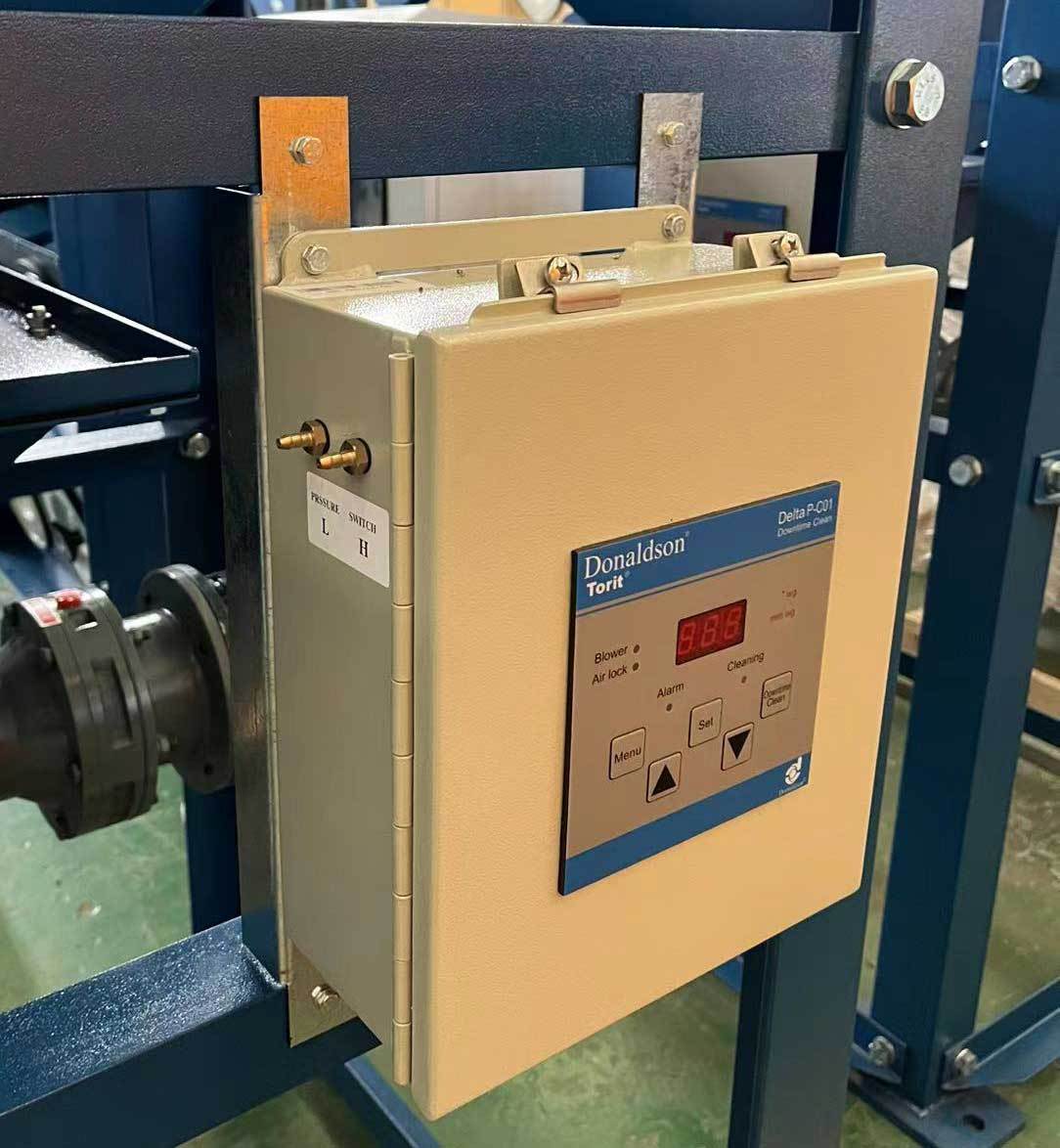 Smart Controller
1: Authentic Donaldson Delta P controller;
2: Control the fan and pulse jet, with pressure detector.
3: Inner design;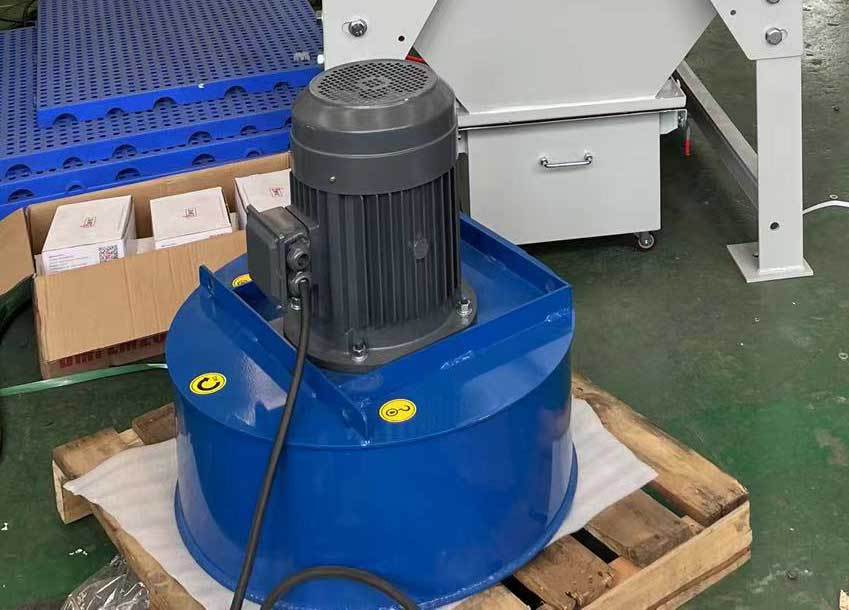 Integrated fan pack
1: The centrifugal fan provide consistent airflow and pressure;
2: Less noise than vertical fan;
3: Less vibration than other fan.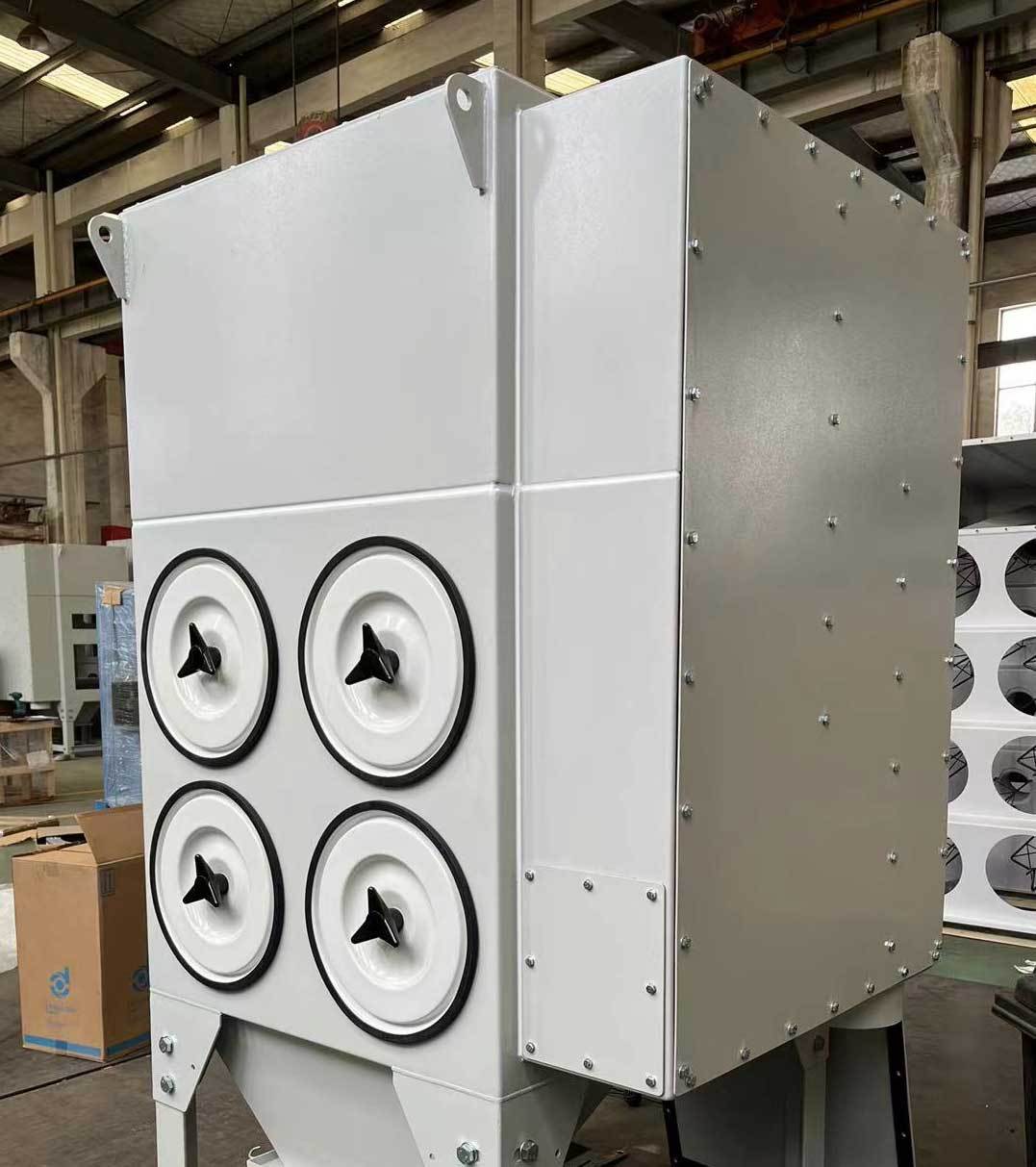 Side Spark Tarp
1: It has a spark tarp entrance to avoid spark ruining the filters;
2: Thermal cutting including laser cutting and plasma cutting need this safety device;
3: Uniform airflow distribution;
1: Small, High Efficiency, Plug-and-Play design suitable for continuous operation.
2: Packaged and compact design for small footprint, easy and cost effective installation
3: Optional Spark Trap
4: Down Flow Design and Oval Ultra-Web® FR Cartridge Filters with superior filtration efficiency and pulse cleaning.
5: Clamping-style dust bin for easy clearing.
6: Delta P-C01 Controller with a variety of
7: Cleaning options and connectivity with other equipment


Our Factory Manufacturing